2023 CERIC Annual Doctoral Conference: Call for papers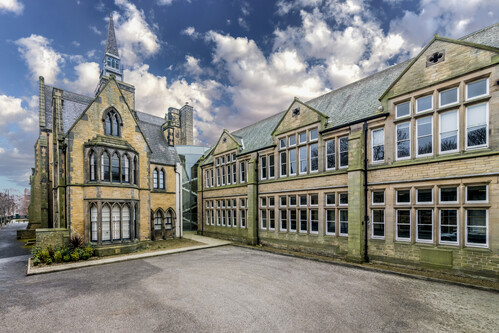 The Centre for Employment Relations, Innovation and Change (CERIC) warmly invite postgraduate researchers at all stages to the 2023 CERIC Doctoral Conference 'The Future of the Workplace'.
The annual CERIC Doctoral Conference will take place on Thursday, 25 May 2023 in a hybrid mode in Maurice Keyworth Building Room 1.02.
CERIC, based at the University of Leeds, is one of the largest interdisciplinary groups of social scientists working in the field of work and employment in the UK, and the Doctoral Conference has for over a decade provided a supportive and engaging environment for postgraduate researchers across the UK, and internationally, to share their work.
As the line between work and personal domains shrinks, the changing dynamics of the workplace require attention. National and global events such as the COVID-19 pandemic, the cost of living crisis, and an uptick in the number of industrial actions, combined with technological advancements, demographic and job market changes, and new demands for improved work-life balance create a vortex of variables which blurs the perception and experiences of the workplace. What is defined as a workplace, and how is it changing? How are changing work and skills requirements shaping the workplace? Will technology democratise the workplace? And what implications do these shifts have for individuals and society?
The conference's theme this year is "The Future of the Workplace". We warmly welcome abstracts from postgraduate researchers at all stages who wish to present their work either online or in person. The applicants are encouraged, but not limited, to submit abstracts for presentations covering aspects related to:
Human resource management practice's role in shaping the future workplace.
Social inequalities, voice and representation (ethnicity, disability, age, gender, migration status, sexual orientation, and class) within the future workplace.
The role of digital technologies and artificial intelligence in shaping the future workplace.
The necessity for employees' upskilling and reskilling to cope with future changes in the workplace.
The conference has an interdisciplinary focus, therefore, we welcome applicants from industrial relations, human resource management, organisational behaviour, labour law, critical political economy, and any related disciplines.
The deadline for abstract submission of up to 300 words is 12 May 2023.
Notification of acceptance will be sent by 16 May 2023.
The abstract submission can be made via email cericphd@leeds.ac.uk.
CERIC is pleased to award three prizes, consisting of £300 for first place, £200 for second place, and £100 for third place, to cover attendance at a leading conference of the PhD students' choice.
For further information and enquiries, please contact the CERIC PhD team: cericphd@leeds.ac.uk