40 postgraduate students take part in International Study Tour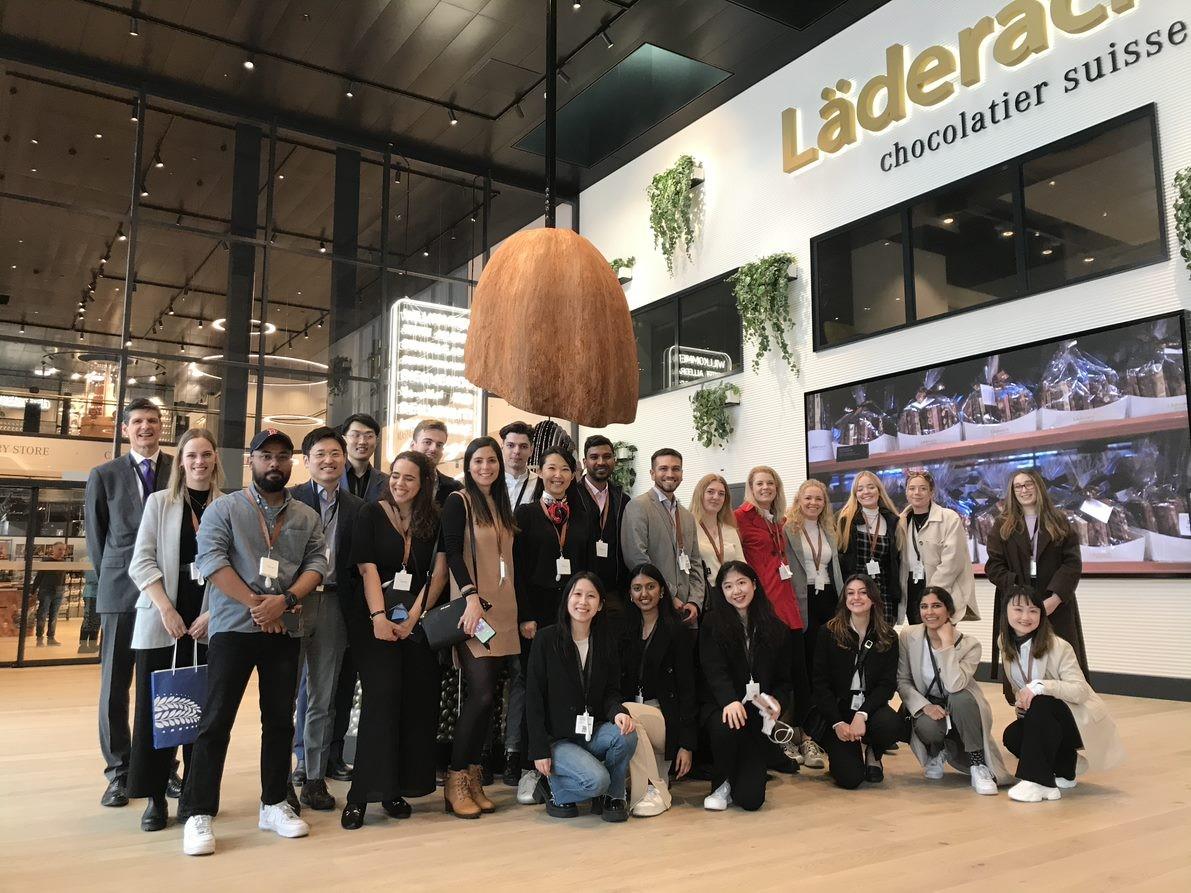 After a two-year break due to the pandemic, the first postgraduate Study Tour of this academic year took place in April, hosted by our partner institution ZHAW School of Management and Law.
The first postgraduate (PGT) Study Tour of this academic year took place in April. Forty students from both the International Business and Marketing Departments participated in a weeklong, international, and intercultural learning experience in Switzerland, hosted by our partner institution ZHAW School of Management and Law, located in Winterthur, Switzerland.
While the PGT Study Tours have been an annual opportunity offered to students for several years, the tour in April was somewhat of a pilot itself, offering two separate tracks running simultaneously – International Business and Marketing.
Alongside the academic and practical content, students were given the opportunity to network with their peers at the ZHAW School of Management and Law in an evening event, and experience Swiss cultural activities in their free time.
International Business tour
The International Business track was developed as a result of a flagship, credited module created in 2020, aptly named the Global Business Immersion Module, in which students are given hands-on experience in the field of international business environments, and tasked with critically analysing the relevance of culture, innovation, sustainability, strategy or entrepreneurship based on what they have learned and explored during the week.
The content of the International Business track included lectures given by expert academics at the ZHAW School of Management and Law on Cross-Cultural Management and International Strategy, Innovation and Digital Transformation, International Entrepreneurship, Global Supply Chain, and Corporate Social Responsibility.
Alongside the lectures, students participated in five corresponding company visits to put what they have discussed with the academics into practice. The International Business track included visits to multinational corporations where they were hosted by senior representatives including Cheif Executive Officers, Heads of Inclusion and Cheif Operating Officers. Organisations included Schindler, Bühler Group, Lindt and Sprungli, Kuhn Rikon, ELEPHBO, and Swisscom.
I loved visiting all the different companies and learning about the new technological advances happening in Marketing. I highly recommend the study tour!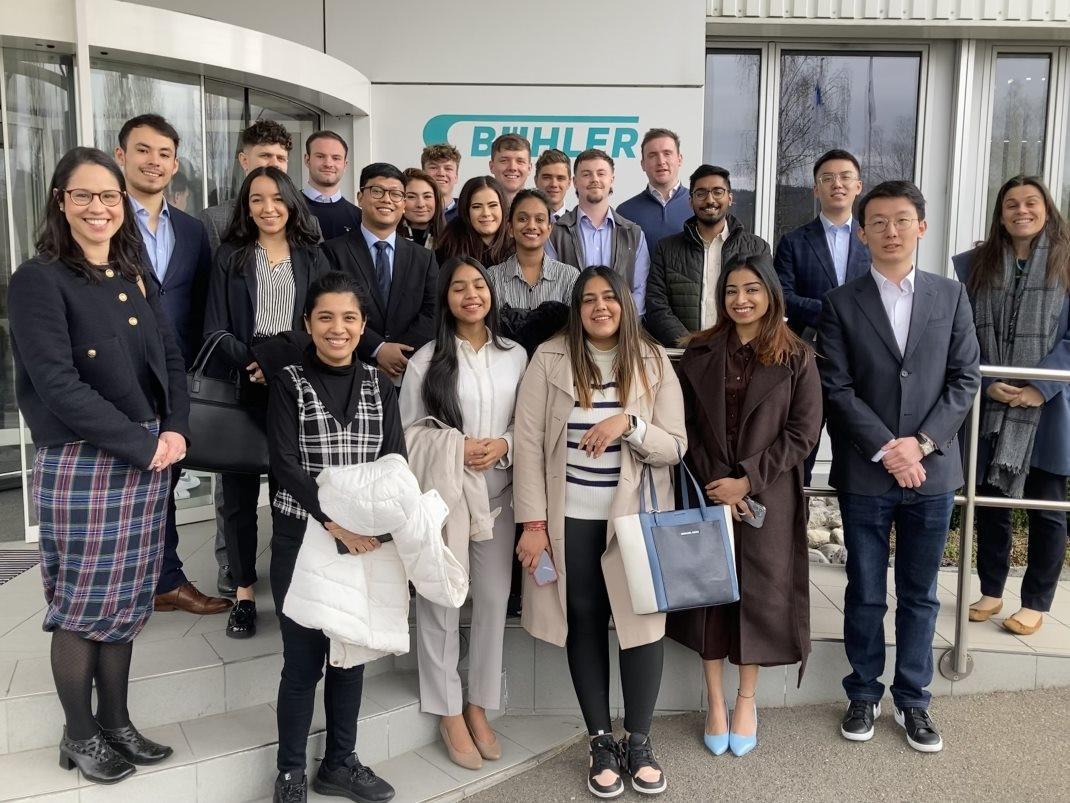 Marketing tour
The Marketing track was developed in partnership with Dr. Fabio Duma, Lecturer of Luxury Management and Head of the Competence Team of Luxury Management at the ZHAW School of Management and Law, drawing from his extensive list of collaborators in the marketing and luxury marketing field. The Marketing track saw students discussing key themes such as marketing communication, luxury management, retail, branding, brand purpose, and digital marketing, presented by both academics from the ZHAW School of Management and Law, as well as a guest speaker from IWC Watches, Christian Bülte.
My favourite part of the trip was getting an international outlook on the business world.
Students on this track also had the opportunity to visit various multinational companies and SME's to discover more about how Marketing is embedded into business strategies. These included CollectID, a digital Blockchain technology specialist hosted by the CEO and Founder, Laderach Chocolate, where students met the Global Head of Brand and Content, Maurice de Mauriac Watches, hosted by the Founder and CEO, On Running Shoes with the Social and Educational Commitment Specialist, and Digitec Galaxus, Switzerland's luxury alternative to Amazon, hosted by their Head of Customer Service.
The lectures were amazing and there is so much information to soak in, I think I will be using what I learned for years to come!
ZHAW School of Management and Law
The study tour could not have taken place without the support of our colleagues at ZHAW School of Management and Law, Greta Gnehm and Céline Goetschi, who have been pivotal in putting together this unique experience. We would also like to take this opportunity to thank all colleagues who have been involved in the development of the tour, from the initial planning through to completion - thank you very much to all for your continued support.
As April's study tour draws to a close, we look forward to the summer, where participants from Management, WERD, Economics, Accounting and Finance, and MBA students will visit our partner institutions in Switzerland, France, and Germany.