Students learn from inspirational business leaders
More than 350 of our students enjoyed discussing their personal development with inspirational business leaders this month.
The Management Division students took part in round-table discussions with 35 of our Leaders in Residence over two days.
Brought together by the Management Division, the Leaders in Residence are a network of more than 80 experienced professionals, who are leaders and managers in local, national and global organisations. They volunteer their time to share their expertise and insights with our students, through mentoring discussions and networking sessions.
On day one, MSc Management students quizzed the Leaders in Residence on a range of topics, including what makes a good manager and leader, and how best to develop leadership and management skills.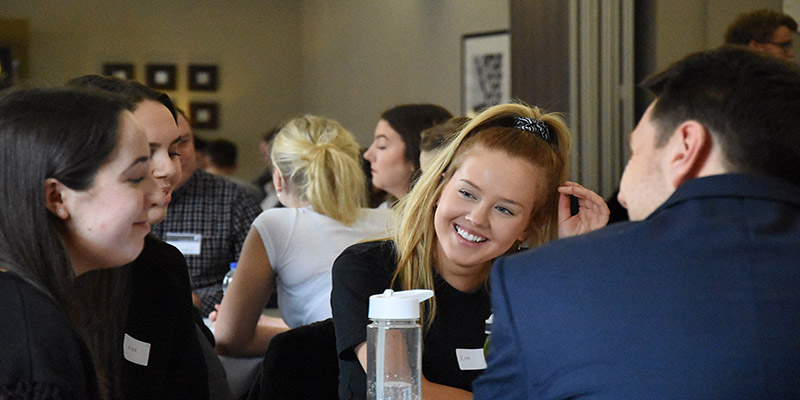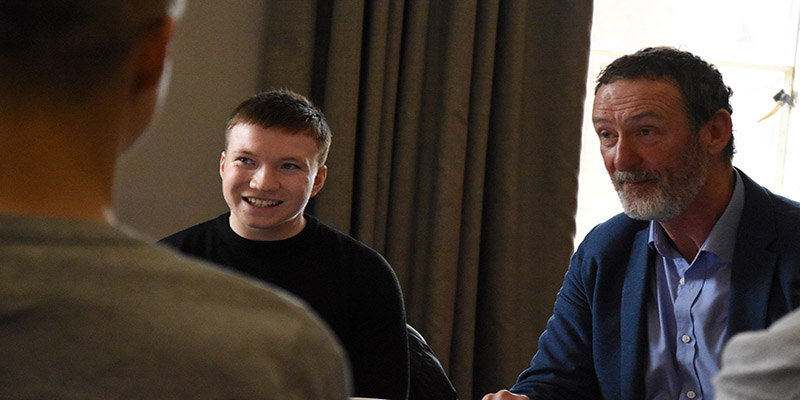 Nicola Smith, the MSc Management programme director, commented: "Our students are aspiring managers and leaders of the future. It was invaluable for them to spend time with experienced business leaders, discussing what it takes to be successful".
On day two, 1st year undergraduates studying BA Business Management and BSc Business Analytics explored with the Leaders the value of work experience, the skills needed in today's job market, and how to go about planning a career.
Larissa Bdzola, Head of First year in Management, led the activities on day two: "We're very grateful to the Leaders in Residence for their inspirational story-telling and for their advice and feedback for the students. They made such a positive impact and the students rated the whole event highly."
Find out more about our Leaders in Residence