The Big Leeds Conversation – help co-create our University-wide shared values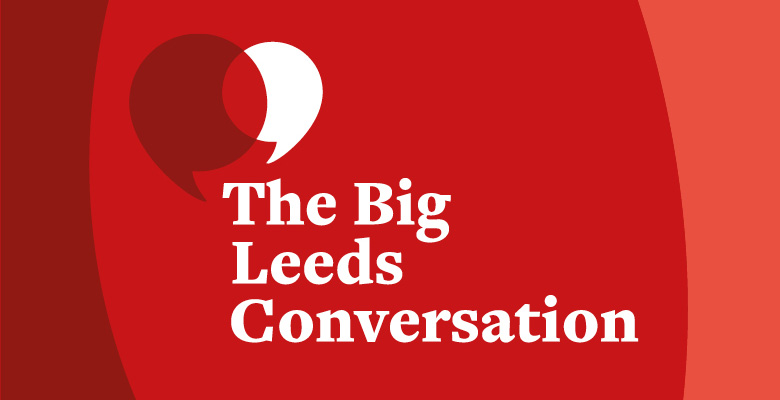 All staff, students and postgraduate researchers have been invited to the largest consultation of its type at Leeds. Have you had your say yet?
Over 600 ideas and 24,000 votes have already been shared in The Big Leeds Conversation – a unique opportunity for our University community to come together to discuss, debate and rate the values and behaviours we should establish at Leeds.
There will be challenges, but the opportunities for our community are enormous.
In this short video, Vice-Chancellor Professor Simone Buitendijk explains how collective ideas within The Big Leeds Conversation will make a difference:
<iframe width="560" height="315" src="https://www.youtube.com/embed/3fdtEB88Mmk" title="YouTube video player" frameborder="0" allow="accelerometer; autoplay; clipboard-write; encrypted-media; gyroscope; picture-in-picture" allowfullscreen></iframe>
A safe space to share ideas
The Big Leeds Conversation is anonymous and open to all staff and students at Leeds. Encouraging open discussion in this way allows everyone to read views from a range of perspectives, whilst also giving everyone the confidence to speak freely.
Stewart Ross, Operations Director, is one of many colleagues who've found taking part an insightful experience.
He said: "It's been a great opportunity to engage with opinions and ideas across our University community.
"The online format has allowed me to offer support and feedback on some of the views which are important to me, and I've enjoyed engaging with colleagues on a large breadth of issues and views."
Have you taken part yet?
The conversations may have begun, but there's still plenty of time to get involved.
To have your say, or for support and further information, visit The Big Leeds Conversation website, using the unique login emailed to you by our partners thebigleedsconversation@clevertogether.com.
Remember, none of the ideas, comments or votes you share in the online conversation will ever be shown with your username or personal details.
The first Big Leeds Conversation will close at 5pm on Friday 30 July.
See also