Adapting offices for the future of work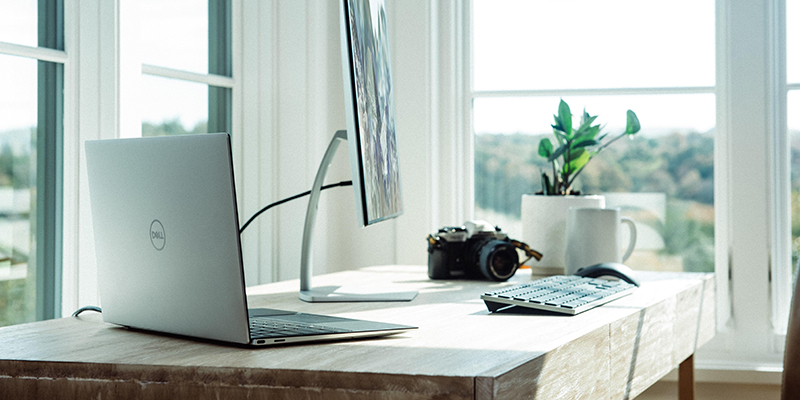 Associate Professor Helen Hughes appeared on BBC Radio Leeds on Thursday 6 May, discussing hybrid-working and a new major research project at the Business School investigating the future workplace.
Dr Helen Hughes, Associate Professor and Organizational Psychologist at the Workplace Behaviour Research Centre, spoke to Richard Stead on the BBC Radio Leeds Breakfast Show about the prevelence of hybrid working models and home-working for millions of people, more than a year on from the beginning of the Covid-19 crisis.
Dr Hughes spoke about the challenges that businesses face in adapting their office spaces, culture and norms as Covid-19 restrictions begin to lift and the 'work from home if you can' mandate is eased. Helen acknowledges that businesses will need to think carefully about what types of spaces and how much space they need in order to accommodate work.
While many employees have found opportunities for more flexible and innovative ways of working while operating remotely, Dr Hughes points to the more fluid interactions, or 'water-cooler' moments, that organisations and their workers benefitted from in the past and miss. Teams working in innovation and similar areas find value in working physcially in a team environment, Dr Hughes notes. With a socially-distanced office and contract tracing in place, Helen points to the difficulty in restoring this kind of culture.
Dr Hughes is part of a new research major project funded by the Economic and Social Research Council (ESRC) as part of the UK Research and Innovation's Rapid Response call-out to Covid-19. Adapting Offices for the future of work will investigate how businesses can adapt their work spaces and working models to drive performance, innovation and positive social impact in a post-Covid world. The project is in collaboration with Dr Matthew Davis (Principal-Investigator) Dr Emma Gritt, Professor Chia-Huei Wu and Professor Simon Rees from the Faculty of Engineering at the University of Leeds.
Find out more about Adapting offices for the future of work.