European Super League: The American factor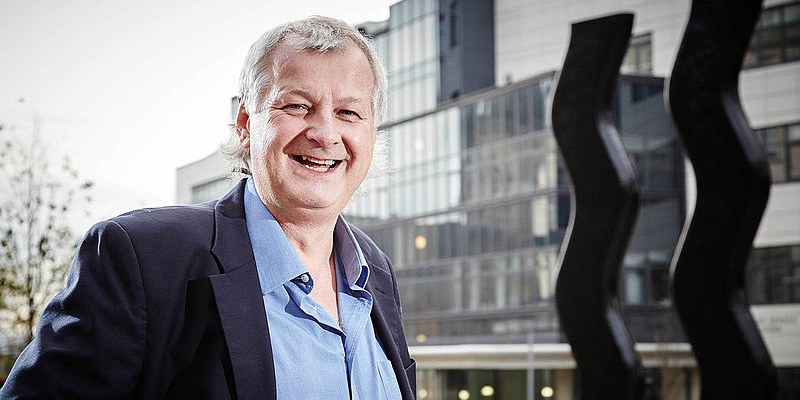 Professor Bill Gerrard featured on national and local radio on 21 April 2021 providing commentary on the controversial plans for a breakaway elite European Super League.
Professor Bill Gerrard spoke to Sarah Montague on BBC Radio 4's World at One about the news of the planned breakaway European Super League football competition, that would see the six top English football clubs in the Premier League competing in an elite, closed mid-week competition with other top European clubs.
The plans have been fiercly opposed by football fans, pundits, football governing bodies and governments, and as a result nine of out of 12 clubs have now withdrawn from the proposed competition.
When asked why some clubs joined the European Super League and others didn't, Professor Gerrard commented:
"It's important to note that the two German clubs, Bayern Munich and Borussia Dortmund, said no outright".
That's a reflection of a very different ownership system in Germany in the Bundesliga, where there is a restriction of majority ownership.
"You can't have financial investors taking over a club and then pursuing purely financial objectives…. you have a similar set up in France as well."
Professor Gerrard discussed the fact that some of the clubs involved have American owners, and how this impacted on their decision to join the European Super League. He commented:
You've got those owners who have an American experience, who are used to operating within a major league set up with no promotion, no relegation, a single major tournament which has post-season play-offs and everyone is in the major league year after year.
"That American ownership that has come into Europe particularly in the Premier League, it's been a culture shock - they really haven't understood that you get to where you get to within European football on the basis of merit, and that intensifies the risk."
When asked how the ownership could change in the future, Dr Gerrard discussed the possibility that better safeguards will be put into place for the governance of clubs- particularly when clubs change ownership. He also discussed the possibility of more stringent checks on potential new club directors and owners.
Bill Gerrard is a Professor of Business Management at Leeds University Business School and a member of the Centre for Decision Research.
His comments were reported on BBC Radio 4, BBC Radio 6, BBC Radio Leeds and other local stations.
Listen to the full commentary on BBC Radio 4's The World at One (18:00 minutes).