Virtual International Programme 2020: Global insights from home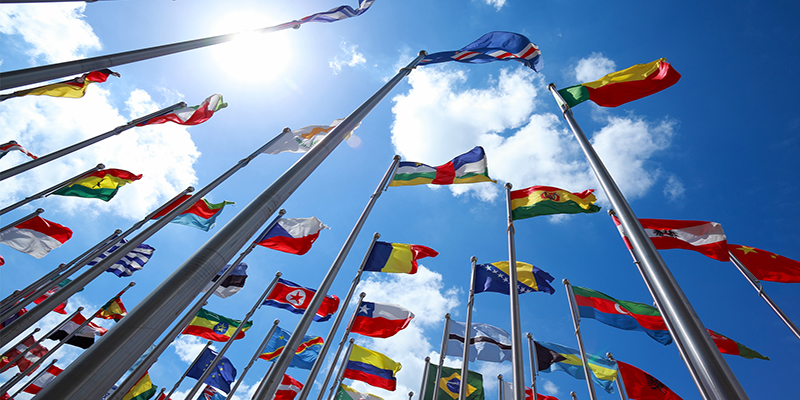 The Business School is excited to host the Postgraduate Study Tours virtually in 2020, providing a week of professional and academic business insights and global networking opportunities from home.
The Virtual International Programme (VIP), commencing 20 July 2020, will bring a variety of online workshops, webinars and lectures on globally relevant research and business topics such as Artificial Intelligence, social responsibility in business, and digital transformation to our postgraduate Masters students, who can attend virtually from across the world.
The Business School has joined forces with our partner institutions, global alumni community and business representatives to provide a varied and diverse programme online.
The VIP 2020 will platform exciting and topical issues and provide attendees with networking opportunities, professional development advice- including how to stand out in the current recruitment climate- and topical insights from business leaders and experts across the week. Such events include 'Thinking about AI and Ethics' with Stuart Sherman, CEO of Scaled Insights in Toronto, Canada, and 'Virtual Connect', an opportunity for our Masters students to network with Business School alumni across the world.
The theme of the VIP 2020, 'How to Respond to Changing Environments', reflects the current climate of uncertainty and rapid transformation in the time of pandemic and digital innovation, and aims to bring together our diverse global network to imbue our postgraduate students and alumni with cultural and professional insights.
Ellen Wang, Faculty International Manager, and organiser of the inaugural VIP commented:
"Whilst the COVID-19 crisis has brought unprecedented challenges both for people and society, there has also been a big wave of inspiring new ideas developed in response."
Through innovation and collaboration, we have been able to turn threats into an opportunity with the VIP 2020, offering our students a true global insight. We hope to continue building on this with the purpose to enhance our students learning experience during their studies at Leeds University Business School.
Find out more about our international reach at Leeds University Business School.