Business School Partnership Awards 2020: Winners and runners up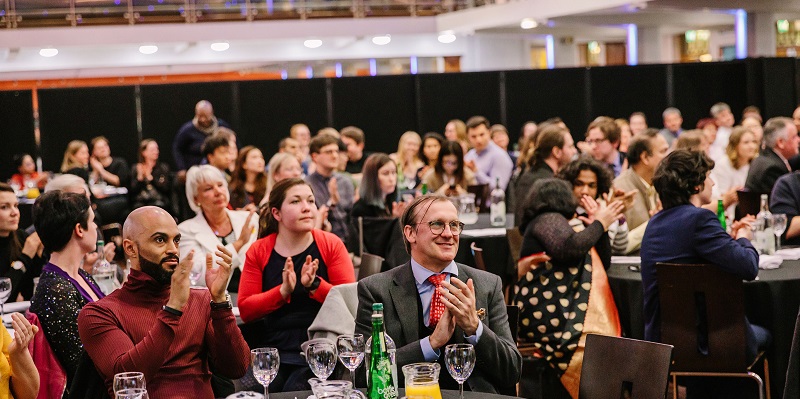 We extend a huge congratulations to the winners and runners up of the Business School Partnership Awards 2020.
The Partnership awards recognises the exceptional work of staff and students who truly put the Leeds Partnership into action. This year there were over 250 nominations across twelve categories given to teaching staff, professional staff and students.
While, given the current global situation, the Partnership Awards Ceremony was sadly cancelled, the hard work and dedication of Business School staff and students does not go unrecognised.
The 2020 winners and runners up were shortlisted by panel of student and staff Faculty representatives, and are as follows:
School Representative of the Year
Runner up: Rebecca McCaw
Winner: Serena West
Course Representative of the Year
Runner up: Aimee Francis
Winners: Jason Wang and Quy Pham

Equality and Inclusion
Runners up: (Group) Gary Slater, Katie McMillan, Becky Cooney and Daniel Norman
Winner: Heather Ugarte

Global
Runner up: Ellen Wang
Winner: Frank Chen

Innovation
Runner up: Nick Scott
Winners: (Module Delivery Team) Cat Wilkinson, Sean Gledhill, Peter Hughes, Stefan Kesting, Juliane Scheffel, Anindita Chakrabarti, Cathy Dolan, Ali Raza, Bianca Orsi, Ujjwal Das, Emilio Carnevali, and Renjie Li

Inspirational Teaching
Runners up: (Group) Juliane Scheffel, Sandra Lancheros Torres, Henry Duncanson and David Clark
Winner: Tad Gwiazdowski

Mentor
Runner up: Jennie Robinson
Winner: Anna France

Personal Tutor
Runners up: Jessica Johnson and Stephen King
Winners: Tao Jiang

Positive Impact (Student)
Runner up: Eva Andriani
Winner: Ziran Yang

Positive Impact (Staff)
Runner up: Rob Stevens
Winners: Cathy Dolan, Elena Karali and Hayley Smith

Positive Impact (Group)
Runners up: (MSc International Business Student Representatives) Pranjal Kumar, Liuming Cheng, Amena Rehmanji and Deepika Bansal
Winners: (Admissions Interns) James Tucker, Niall Cameron, Fiona Jones, Amy Bingham, Blake Smith-Tyler and Eleanor Stroud

Supervisor
Runner up: Irena Grugulis
Winner: Magnus Hultman

Postgraduate Researchers who Teach or Demonstrate
Runners up: Emilio Carnevali and Cheryl Hurst
Winner: Oluwaseun Olabode

Wellbeing
Winner: Tom Woodruff
Runners up: (Attendance team) Annemerel Herder, Richard McWhinnie and Hayley Harding

The Partnership Award
Winner: Anna France
This year Anna France received the overall Partnership Award – this award is decided by the shortlisting panel and given to the person who has been deemed to have had an exceptional impact overall and someone who has been nominated broadly, or has been particularly active on a specific issue. Anna had six very strong nominations across several categories praising her incredible hard work and dedication to the Nurturing Talent Mentor Scheme.
Our Faculty winners will go through to a final shortlisting stage for a chance to win their category at the University Partnership Awards.
Congratulations to everyone!