Success for students in Dragons' Den panel event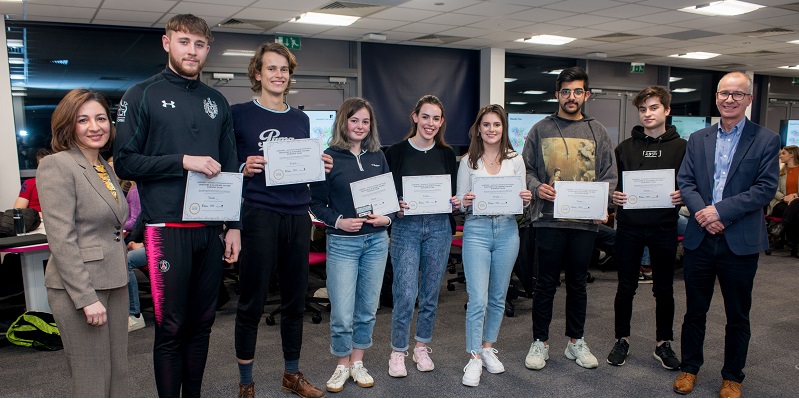 The annual panel event, judged by senior leaders from industry and academia, marked the culmination of 10 weeks of hard work from students in the Innovation Thinking and Practice module.
December 2019 saw the saw the third annual presentation sessions for the Innovation; Thinking and Practice module, where students in teams pitched their innovation ideas, in the style of popular entrepreneurial panel television show, Dragons Den. The challenges were set by a local, national or international organisation on areas such as sustainability, healthcare and local government. They carried out research, used design thinking to generate and prioritise ideas, developed a prototype and articulated the value to both end users and the sponsoring organisation.
This year the University of Leeds Starting a Business (Spark) services rewarded the winning and runner-up teams with Proof of Concept funding to further develop their prototypes. The winners also received an exclusive invitation to the Spark Entrepreneur's Exchange forum.
The winning teams' ideas included a new solution to deliver a subscription based service for specific products, focusing on the user's experience, a working solution for local government to better connect people with support services, and an innovative packaging solution to reduce single use plastics.
Associate Professor Tony Morgan, module leader, commented:
We're delighted this year to receive Proof of Concept funding from the University's fantastic Spark start-up team to develop the winning teams' ideas to verify how these can be moved forward.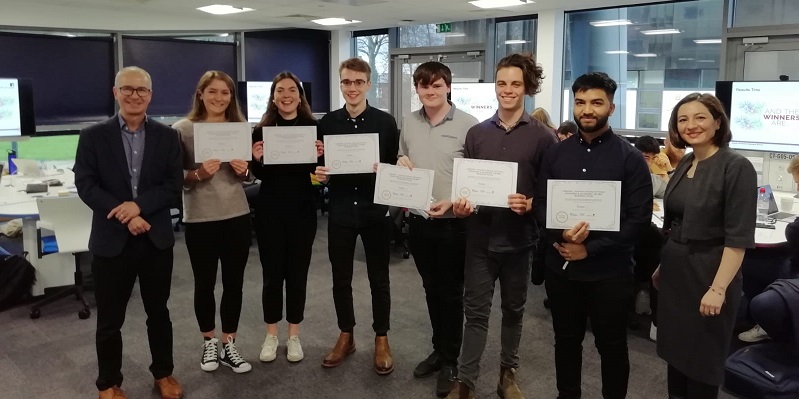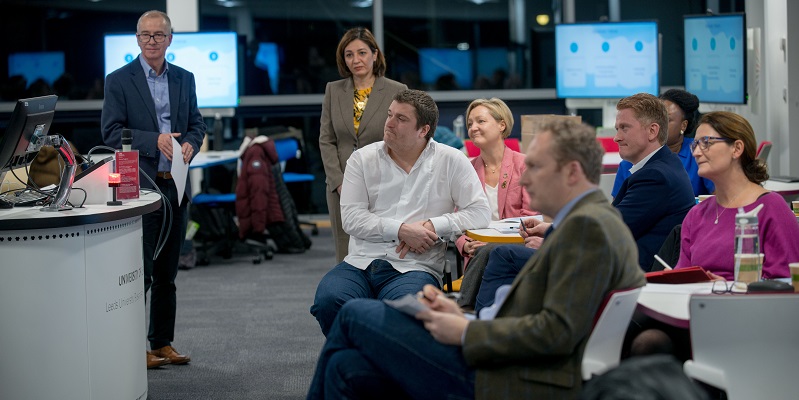 Other winners included a machine learning based solution for predicting textile trends, an app for optimising waiting times for patients and clinicians, a gamification platform for incentivising cross selling and an extension to banking apps which can improve management and planning of incomes, outgoings and subscriptions.
Deputy Vice-Chancellor of the University for Student Education, Professor Tom Ward, recognised the employability value of the module:
This is a flagship module for the University of Leeds. The skills the students have learned will be invaluable in their future careers, and we thank all our industry guests for such great support and input.
Module leaders, Tony Morgan and Sanaz Sigaroudi, would like to congratulate every student for their commitment and great solutions and thank the many guests from industry and academia for helping to make the module such a success. These included partners from two key University of Leeds industry collaborations, the Nexus innovation centre and the Future Fashion Factory.