Business School shortlisted in Times Higher Education Awards 2019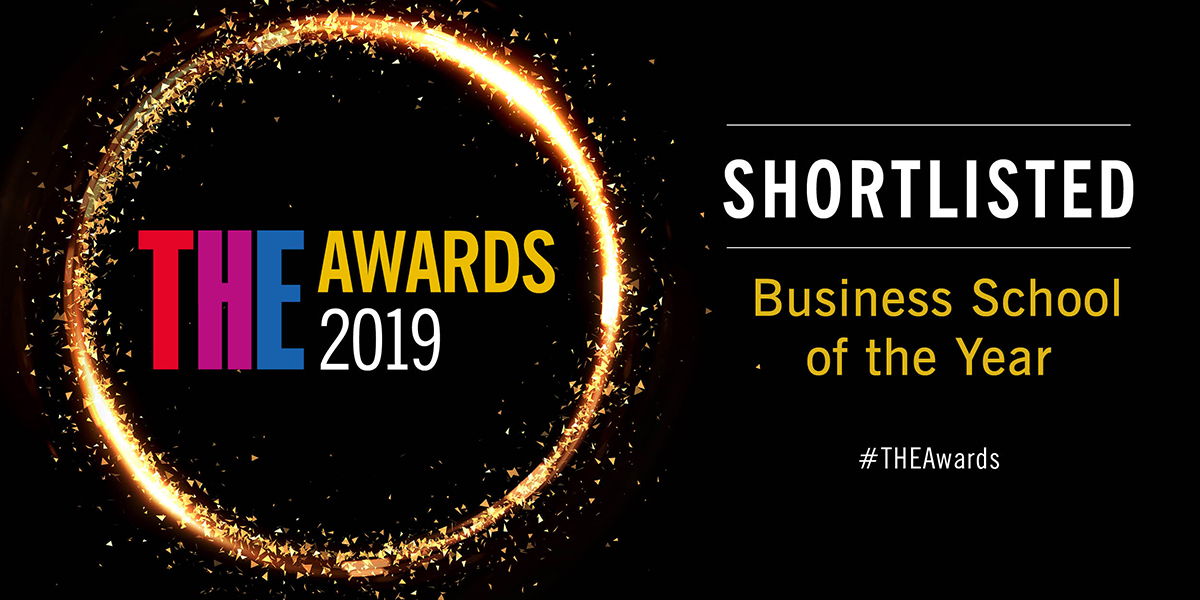 Leeds University Business School has been shortlisted for Business School of the Year in the Times Higher Education Awards 2019.
The School has been shortlisted for its focus on employability, specifically the Nurturing Talent Mentor Scheme.
The mentoring scheme, which has been running since 2010, brings together business professionals with undergraduate students. These mentoring relationships enhance our students' employability skills and networks, regardless of background.
Equally, the scheme enables the Business School to build strong corporate connections. Mentors come from organisations such as Asda, HSBC, KPMG, M&S, Morrisons, PwC and Santander. Over a quarter of mentors are alumni of the Business School or wider University, many of whom are recent graduates. Some of our alumni mentors were inspired to volunteer because they were Nurturing Talent mentees during their studies at Leeds.
Professor Peter Moizer, Executive Dean at Leeds University Business School commented:
We are delighted to be shortlisted for the THE Business School of the Year award. The employability of our students is just one area of focus within the School's student education strategy. We aim to develop both our students' academic and professional skills, and help them build valuable networks, so they are fully prepared for the world of work after they graduate.
The 15th THE Awards ceremony will take place in London later in the year. THE editor John Gill said:
"The THE Awards hold a place in the hearts of many in UK higher education and have now been a fixture in the its calendar for well over a decade. This year we decided to incorporate the complementary strengths of our THE Leadership and Management Awards, so that the range of categories better reflects the reality of how universities operate today, and the interwoven nature of so much of what they do. This will be the biggest celebration of higher education that we have ever hosted. I am delighted to say that the 'Oscars of higher education' go from strength to strength. With 23 categories this year, we're also showcasing more exceptional stories than ever before, and it's a real honour for us to shine a spotlight on all those who have made it as far as these shortlists – their stories deserve much wider circulation."