COINS host outreach workshop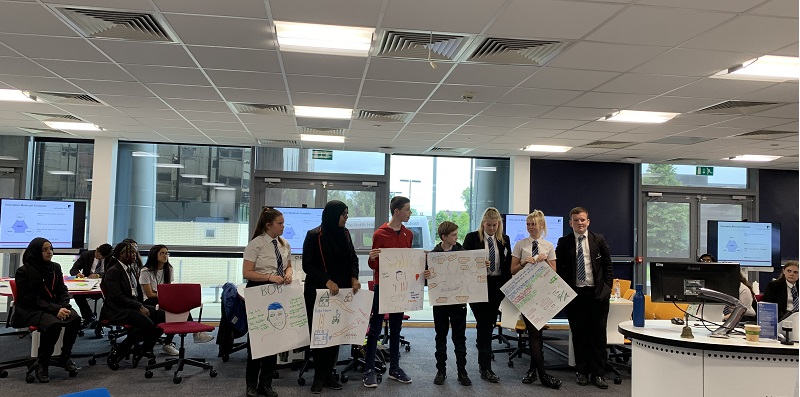 The Complex and Open Innovation for Networked Society (COINS) group, in collaboration with Ericsson, hosted a successful outreach workshop on 9th July 2019 with secondary schools in the Leeds area.
The COINS workshop 'Game Changers: Solving Problems that Matter' gave young people the chance to engage with innovation thinking and practice techniques to develop and pitch solutions to global issues.
The 40 participating students aged 14-16, from four local schools, were given innovation challenges on initiatives such as rural healthcare, reducing impacts of fast fashion, increasing participation in bike-share schemes, combatting fake news and expanding access to vegan products.
The students received training from industry mentors and COINS Research Fellows in how to apply innovation approaches like Design Thinking as well as the necessary tips and techniques associated with mastering the art of the pitch.
Our students really benefited from meeting and working with the University of Leeds and wider team, developing their confidence and employability skills. The COINS Game Changers workshop was particularly effective and the feedback from the students afterwards was very positive.
The workshop concluded with the student groups presenting their solutions to the assigned innovation challenges.
Speakers on the day, included: Marko Bervanakis, Innovation Coach and Manager, Ericsson; Tony Morgan, Associate Professor in Innovation Management Practice, Leeds University Business School, and Dr Natalie Van Der Wal, Marie Sklodowska Curie Senior Research Fellow, Leeds University Business School.