Entrepreneurial success for EMBA alumnus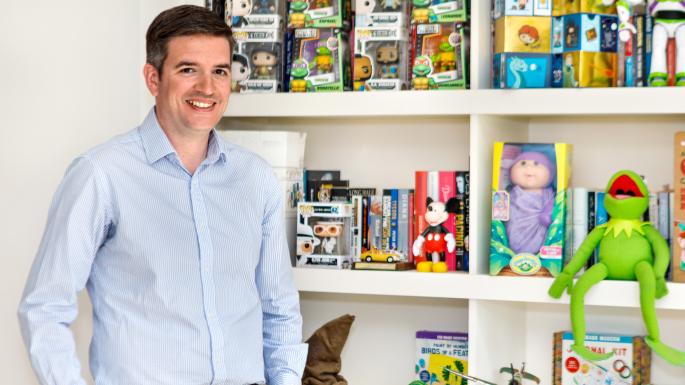 Nat Southworth (EMBA 2018) was inspired by his Executive MBA to start his own business in the toy industry.
An MBA from the Business School brought some magic into the life of Nat Southworth, who studied while on gardening leave from his sales director job at the model train maker Hornby. Midway through the course, he bought Kids@Play, a toy-maker and distributor based in Chepstow, Monmouthshire. He soon struck a deal with the film giant Warner Brothers to distribute its toys, including Harry Potter merchandise.
Nat commented:
You almost forget that you can learn so much from theory when you get stuck in practice. A lot of people told me that I didn't need to do an MBA, but there was a whole load of things I learnt, particularly about international business, which has really helped me when I'm pitching to international companies about why they should use us as their distributor.
In January 2019 Nat was presented with the MBA Entrepreneurial Venture Award (private sector) for his toy business KAP Toys Ltd at the 2019 AMBA Excellence Awards.