Business School hosts Principles for Responsible Management Education (PRME) conference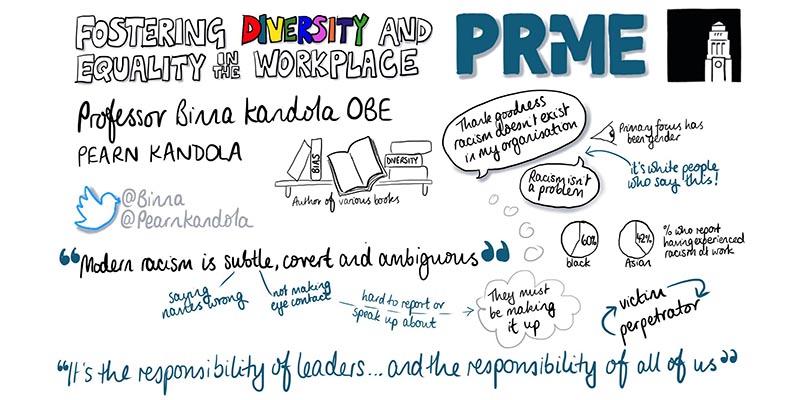 Between 6 and 8 July the Business School hosted the 6th Annual Conference of the <a href="https://www.unprme.org.uk/">UK and Ireland Principles for Responsible Management Education (PRME)</a> Regional
We were delighted to welcome over 100 participants over the three-day period for a series of events related to this year's theme (making global goals local) which directly engages with PRME's vision "to realise the Sustainable Development Goals through responsible management education", and echoes the UN Global Compact's call for "Making Global Goals Local Business".
(PRME) is a United Nations-supported initiative founded in 2007 as a platform to raise the profile of sustainability in schools around the world, and to equip today's business students with the understanding and ability to deliver change tomorrow.
The conference included leading business and academic speakers sharing their expertise. Speakers included Olivier van Beemen (investigative journalist), Professor Timothy Devinney (Leeds University Business School), Professor Helen Williams (Cardiff Business School), Professor Mette Morsing (Copenhagen Business School) and representatives from KPMG, Resilient.World, Pearn Kandola, Kellogg, Novus and Mott MacDonald.
The programme was designed to help encourage interaction and debate amongst delegates, to share teaching and research advances and, above all, to promote reflection on how business schools can effectively engage with the SDGs. Key insights were shared through keynote talks, business panels and paper presentations, with interactive workshops, energiser sessions and a nature walk used to immerse participants with ideas and practices.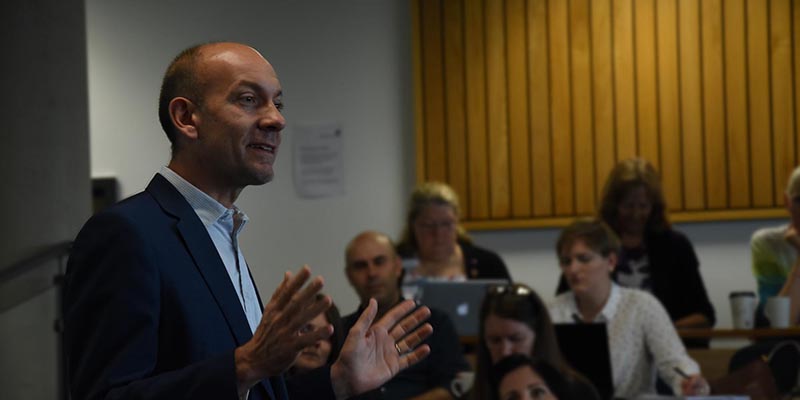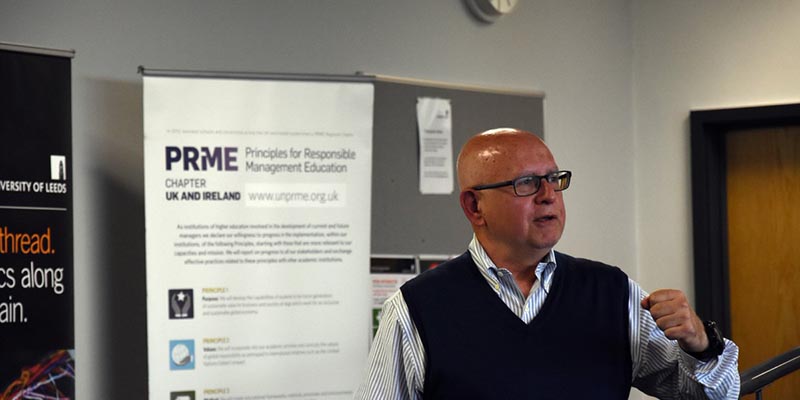 Dr Matthew Davis, Chair of the Conference Organising Committee and Leeds University Business School Director of CSR, commented: "It's been a pleasure to host the PRME conference and to welcome so many colleagues to Leeds. Leeds University Business School joined the global PRME network in January 2010 and the relevance of PRME to our School's mission has only grown during this time. We are committed to promoting ethics and sustainability and this is a core aspect of all three major accreditations that we hold (AACSB, AMBA and EQUIS). We were proud to organise this important event and for the opportunity to share some of the great work that colleagues across the University of Leeds have been undertaking to address the Sustainable Development Goals (SDGs). Higher Education Institutions are uniquely placed to address the SDGs, with an opportunity not only to develop the knowledge and research necessary to tackle the global problems, but also to inspire and educate our students to tackle these issues in their future careers. We are also able to play an active role within our communities to reduce the environmental impact of our campuses and to partner with the community to work towards the goals locally. We hope this conference has helped to inspire colleagues to continue to work towards responsible management education and addressing the SDGs in their own institutions."