Leeds to New York Leadership Scheme 2017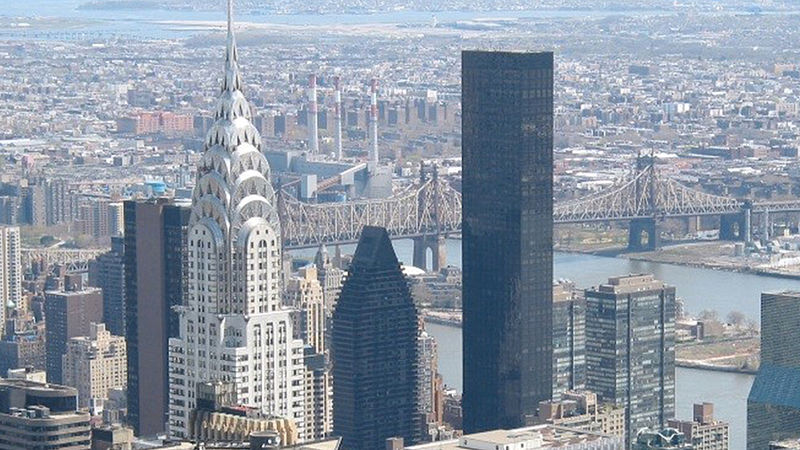 This year, fifteen undergraduate students explored some of the challenges facing leaders in the business, community and cultural sectors in both Leeds and New York
The Leeds to New York Leadership scheme is an immersive overseas experience that takes students away from the comfort of a classroom to experience business in the real world. The programme, developed in partnership with Common Purpose, involved a series of intensive workshops, immersion visits, key speakers and alumni networking events in the capital.
The trip was hugely successful thanks to the support of North American based alumni, who provided students with the opportunity to spend time in the world's biggest companies, as well as share their expertise.
The students were welcomed by Will Stredwick (BSc Economics and Politics 1988) on their final day in New York, who offered an insight into life at American Express, where he is Senior Vice President and General Manager. Brian Lindley (BSc Economics and Industrial Studies 1997) and Peter Hill (BSc Economics 1972) also joined the group over the course of the week. Will commented: "It made me proud to be part of the University and to be able to help in this small way."
Mark Hughes (LLB Law 1979) Chief Risk Officer at Royal Bank of Canada led an interactive session with students on ways to help cities become more inclusive.
He commented:
This was my second year of participating in the Leeds to NY programme. On both occasions, I was very impressed with the energy and excitement of the students. The programme highlights the continued innovative thinking the University demonstrates as well as showcasing some very impressive students.
Find out more about the programme on Twitter by using #Leedstonewyork
Find out more about our alumni group in the USA (San Francisco)