Enterprise and entrepreneurship: new advice for universities
The Quality Assurance Agency (QAA) has today published new benchmarks for enterprise education entitled 'Enterprise and Entrepreneurship Education: Guidance for UK Higher Education Providers'.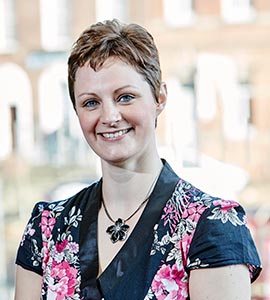 The revised guidance is led by visiting professor, Andrew Penaluna of the International Institute for Creative Entrepreneurship with contributors including Director and Associate Professor of Enterprise for the Centre for Enterprise and Entrepreneurship Studies, Dr Sarah Underwood.
The guidance captures the latest thinking on how to embed enterprise and entrepreneurship in higher education and follows the original guide which was published in 2012.
QAA Chief Executive Douglas Blackstock said that since 2012 there have been substantial developments in UK and international policy and practice to which the updated guide responds.
Dr Underwood commented: "I was very pleased to be invited to contribute to this important piece of work which will enable the continued development of best practice in Enterprise and Entrepreneurship education in the UK and around the world. Given the outstanding reputation that the University of Leeds has in this area, I was particularly pleased to be able to help with the 'Supportive Institution' section."