PhD alumna visits the Business School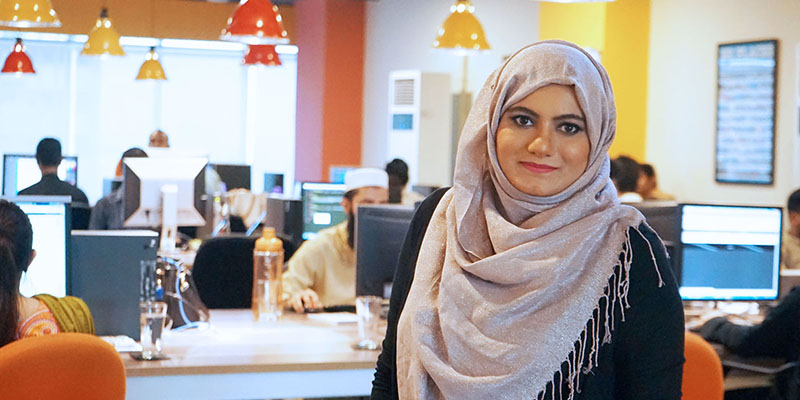 On Monday 16 July, we welcomed alumna Nousheen Zakaria (PhD 2014) back to the Business School from Pakistan. 
After leaving the Business School, Nousheen has had a very successful start to her career, most recently being selected for the British Council Alumni Fellowship Programme in Pakistan. In 2016 and 2017 Nousheen successfully reached the final of the prestigious British Council Alumni Awards, succeeding in the Entrepreneurial category.
Nousheen is an advocate for the Business School, accrediting the support her supervisors, Chris Forde and Andrew Robinson, gave her during her PhD to her successful career.
During her time at the Business School, Nousheen spent time talking to current PhD representatives, sharing tips and advice on life during and after a PhD. Keen to get involved when she returns to Pakistan, Nousheen spoke to the International Office, and discussed volunteering opportunties with both prospective students and Business School graduates.
We hope to see Nousheen again soon!
Would you like to volunteer outside of the UK? Let us know.