Climate series: Embedding sustainability in the curriculum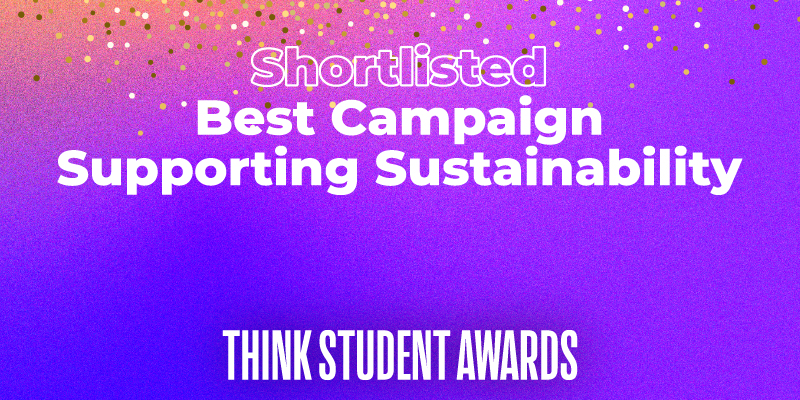 A Business School initiative with the aim of embedding sustainability in the curriculum has been recognised by Net Natives' Think Student Awards.
The 'Water Bottle Brief' poster design competition, devised and delivered by Sally Chan to MA Advertising and Marketing / Design students was shortlisted in the 'Best Campaign Supporting Sustainability' category.
The brief 'Go Plastic Free. Don't Bottle It' proposition was designed to motivate students to reduce their purchase of single-use plastic bottles, increase awareness of the water fountains on campus and promote the University's #2023plasticfree pledge.
In total 260 student took part with the winning poster illustrating that with every plastic bottle we throw out, we pose a threat to animals that share the ground we walk on - a message that resonated with the student community.
The competition grew out of the Business School's Blueprint for Sustainability and Leeds Living Lab collaboration, bringing staff, students and city partners together to make a real difference.
Creative Director of Creative Allies Ltd, Rick Ward, played a pivotal role in critiquing the student's submissions, giving real-world feedback from an industry specialist perspective.
Sally Chan, Senior Teaching Fellow in Marketing, commented:
"Despite lockdown, students got to grips with the brief easily, immersing themselves fully to the project and it is clear that their sustainability awareness have increased. We'd like to encourage colleagues to find ways of building sustainability activities in to their teaching and learning strategies …so I have much to thank my students for trailling the ideas. I'm delighted that this important initiative has been recognised by Net Natives".