Celebrating the work of local SME businesses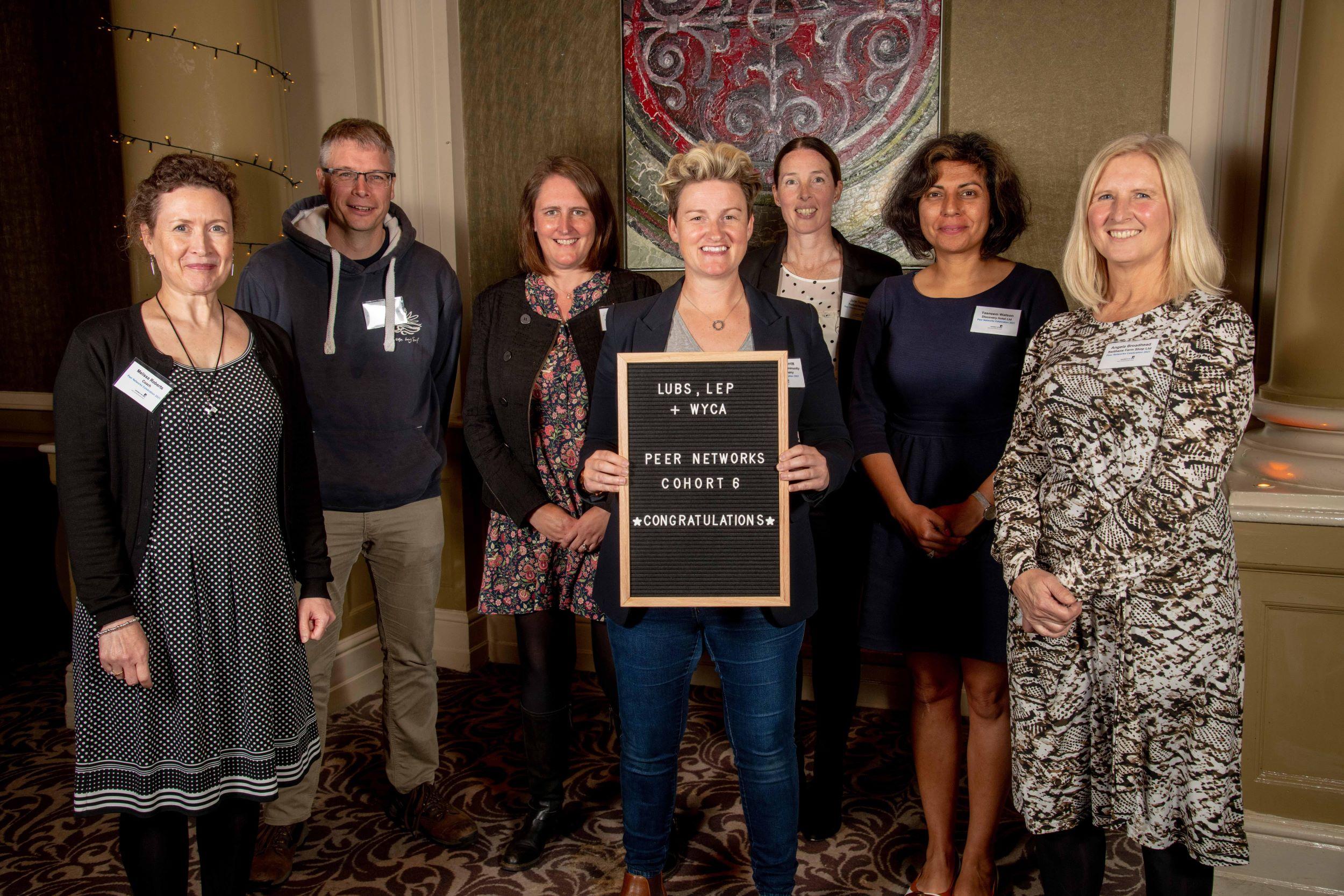 Leeds University Business School hosted a celebration event to bring together local business leaders.
Last week, Leeds University Business School hosted a celebration event for SME business leaders. The event was an opportunity to bring together individuals who took part in Peer Networks, a government funded networking initiative delivered locally by the Business School.
The event include short talks and words of congratulations from Professor Julia Bennell, Executive Dean, and Sarah Underwood, Director of External Engagement.
Commenting on the event, Professor Underwood said:
"We worked with around 60 local business leaders as part of Peer Networks and during that time we became really invested in these individuals and their businesses. They have shown fantastic resilience over the last 18 months and it's a great feeling to know that we have supported them on that journey."
We felt it was really important that we put on this event and give these people an opportunity to meet face to face and celebrate what they achieved.
Delegates who worked together online as part of the programme got the chance to meet each other in person and share their experience of how the programme helped them.
Caroline Wherritt, Founder and Chief Executive of Re:Work, said:
"Peer Networks was a real life saver in a really testing time – the covid pandemic clearly kept everyone in limbo and a heightened state of uncertainty – the programme helped by putting a group of business owners, going through similar challenges, together. it allowed us time to step back and really look at the things we could control and not control, and give us a chance to discuss, analyse and critique what plans we had to move forward and through it all. I found the business mentor at the end a personal highlight."
It was wonderful to be able to meet face-to-face with members of my network and understand how our businesses had fared since we took part in the programme. What was clear is that Peer Networks had helped us all feel more resilient in dealing with the challenges ahead.
The event was also attended by Henry Rigg, Head of Business Support for the Leeds City Region Enterprise Partnership (the LEP). Henry commented:
"The opportunity for small businesses to share experiences and learn from one another is such a critical part of any business support programme, and to see this working so well in practice is so rewarding. The team at the Business School are doing a great job and we need to keep up the momentum and reach an even more diverse range of businesses from across West Yorkshire."
Peer Networks is a national peer-to-peer networking programme for small business leaders that want to grow and develop their organisation for future success. The programme is delivered locally by the University of Leeds on behalf of Leeds City Region Enterprise Partnership (the LEP) and in partnership with the West Yorkshire Combined Authority. We bring together diverse groups of individuals to collaboratively work through common business issues.
Read more about Peer Networks.