Welcoming our new Executive Dean: Professor Julia Bennell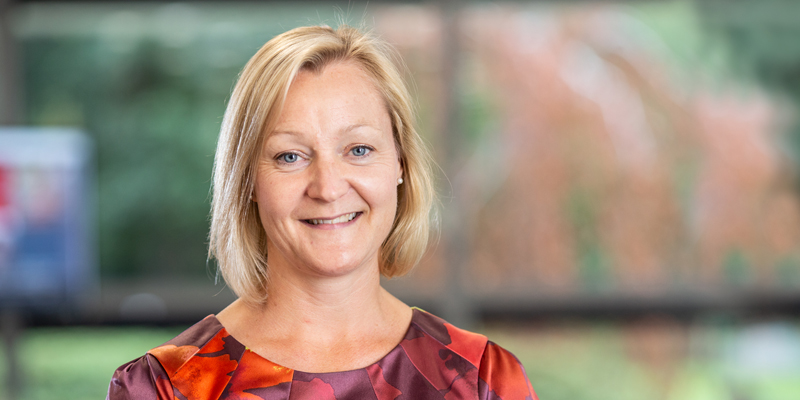 Professor Julia Bennell succeeds Peter Moizer as the new Leeds University Business School Executive Dean.
In her own words, Julia discusses her research specialisms as well as exciting developments and plans for the future of the School.
"I am delighted to succeed Peter Moizer as Executive Dean. Peter has been an inspirational leader of the School for 12 years and was instrumental in my decision to join Leeds in 2018 from the University of Southampton Business School, where I was Deputy Head.
"Since arriving in Yorkshire, it's been fascinating to learn about the strength and breadth of research being carried out in our corner of the campus. Our academics continue to test the boundaries of knowledge to address the big challenges regionally, nationally and globally. Increasingly, this means collaborating with colleagues in other parts of the University, including engineering, environmental science, medicine and health and the social sciences, and with business.
"I am a management scientist, and my research interests are in optimisation models for logistics. While at Southampton, I served as the Head of the Department of Decision Analytics and Risk, and as Director of the Centre for Operational Research, Management Science and Information Systems, which brought together staff from the schools of Business, Mathematics and Health Sciences.
"Leeds is a thriving institution with dedicated staff, superb students and a network of talented alumni around the world. My vision for the School is for us to continue to be a leader in teaching innovation, and for us to build on our strong research presence. I am also particularly keen to forge closer ties with the city and the region. Like the Business School, the city of Leeds is flourishing and we should be partnering more regularly in areas of mutual interest.
"The Business School is entering an exciting new phase in its distinguished history, with £75.7m being invested in three new buildings in the western campus in the next two years. After expanding in recent years, we need more space to continue to deliver a world-class education to our students and high-quality, modern accommodation for our staff.
"My role is to ensure that the Business School improves its position among the world's elite.
What makes Leeds special is the calibre of its staff and their commitment to delivering a high quality student experience and creating challenge-led impactful research.
"Since arriving at Leeds, I have been struck by the deep connection between our staff and students. The ties forged between them are enduring, and the emotional connection that alumni feel towards the School is palpable.
"I have already had the pleasure of meeting many alumni from around the world. Hearing the inspirational stories of how careers have taken off and of how lives have bloomed since graduation is one of the best parts of this job. I look forward to meeting many more of you in the coming months."
Read more about Julia Bennell and the Faculty Executive group at Leeds University Business School.