Business School shortlisted in Times Higher Education Awards 2018
Leeds University Business School has been shortlisted for Business School of the Year in the Times Higher Education Awards 2018.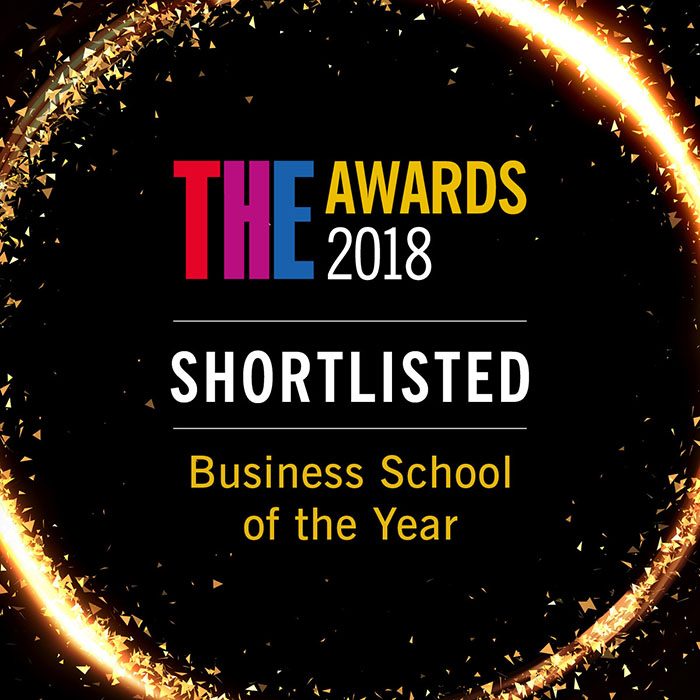 Leeds has been shortlisted for its encompassing range of success stories including its focus on employability.
Key to this has been the Business School's flagship Nurturing Talent Mentor Scheme, which has been running for over five years. The mentoring scheme brings together business professionals with undergraduate students. Mentors come from organisations such as KPMG, PwC, HSBC, Asda, Morrisons, Santander and M&S, and over a quarter are alumni of the Business School or wider University. Students on the scheme regard that their mentor is "an invaluable resource, a personal contact for advice and guidance on all things to do with career aims as well as University life". Last year the initiative was further enhanced with the introduction of Nurturing Talent Networking – events and opportunities, for students both on the scheme and across the Business School, to develop valuable networking skills with a wide range of contacts.
Professor Peter Moizer, Executive Dean at Leeds University Business School commented:
"We are delighted to be shortlisted for THE Business School of the Year award. This is testament to our ongoing commitment to innovation, league table positions and feedback from students, academics and visiting accreditation bodies. Employability is just one area of focus within the School's student education strategy. This strategy aims to develop our students' academic and professional skills so they are fully prepared for the world of work."
The Times Higher Education Awards ceremony will take place in London at the end of November.