Creating a Neurodivergent-Inclusive Climate: Shifting from Deficits to Strengths in HRM and Its Significance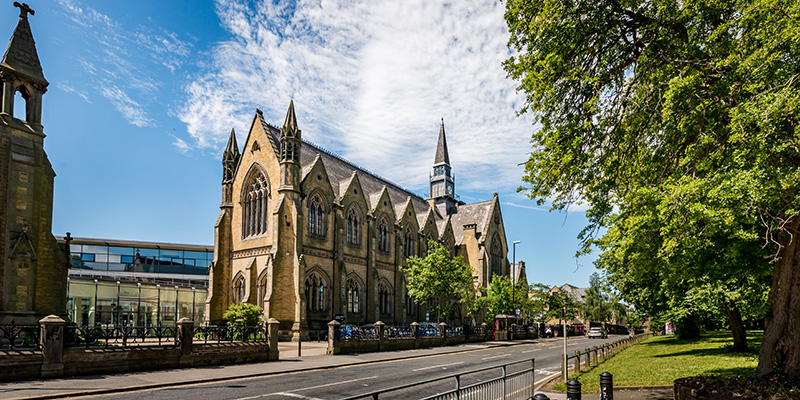 Date: Wednesday 6 December 2023, 16:00 – 17:30
Location: Business School Maurice Keyworth SR (1.09)
Cost: Free
This CERIC seminar is presented by Dr Frederike Scholz (HU University of Applied Sciences Utrecht /Tilberg University, The Netherlands). This is an in-person event that will also be live-streamed.
Register here: https://www.eventbrite.co.uk/e/creating-a-neurodivergent-inclusive-climate-deficits-to-strengths-in-hrm-tickets-753075999587?utm-campaign=social&utm-content=attendeeshare&utm-medium=discovery&utm-term=listing&utm-source=cp&aff=ebdsshcopyurl
---
Abstract
Over the years there has been growing awareness in organizations of the diverse talents and capabilities that individuals with neurodivergent differences bring to the workforce. Although this has sparked attention to neurodivergence in Human Resource Management (HRM), current practices are focused more on a deficit-oriented paradigm rooted in the ableist setup of organizations. We contend that a strength-based approach can provide a valuable framework to not only support neurodivergent individuals but also enhance their experiences in the workplace. By focusing on the unique strengths and abilities of neurodivergent employees, organizations can foster a culture that thrives on diversity and inclusivity. This approach goes beyond mere accommodation; it promotes a sense of belonging and empowerment, enabling neurodivergent individuals to reach their full potential within the organization.
This paper explores to what extent a strengths-based HRM approach to neurodivergence is adopted within organizations. Building on longitudinal data (of our project running until 2024), a total of 26 interviews were currently conducted with neurodivergent employees, supervisors of neurodivergent employees, and HRM professionals, working in organizations that actively promote the inclusion of neurodivergent workers in the Netherlands. Our study identified how these various actors view the identification, use, and development of strengths of neurodivergent workers within the organizational context. Additionally, we explore the ways in which organizations have adopted current practices aligned with the strength-based approach and provide preliminary theoretical and practical solutions.
The research presented here is part of a longitudinal study called Neurodiversity Inclusive Organization Project facilitated by Tilburg University, HU University of Applied Sciences Utrecht, and Fontys, University of Applied Sciences Eindhoven. The project has entered its second phase of data collection, featuring planned focus groups in mid-November, and the subsequent third phase is set to include follow-up interviews in early 2024. Contributing researchers are Amber Kersten, Dr. Frederike Scholz, Dr. Manon Krabbenborg, Luca Smeets, and Prof Marianne van Woerkom.
---
Speaker
Frederike Scholz is an Associate Professor of Organizational Change and Digital Transition at HU University of Applied Sciences Utrecht in the Netherlands. She is also working as an Assistant Professor in the Department for Human Resource Studies at Tilburg University. Her academic pursuits primarily focus on issues around diversity, inclusion, and equality in the workplace for minority groups (such as disabled people), but also the impact of digital transformation in organizations, such as the use and influence of AI technologies on healthcare professionals and the implications of AI-enabled recruitment for jobseekers. Her primary research methodology centers around qualitative research, and she also incorporates auto-ethnographic and 'writing differently' approaches into her academic work. Published research can be found in Human Relations and Gender, Work, and Organizations where she occupies a position on the Editorial Board, and she has recently assumed the role of Associate Editor for Culture and Organization.
---
To get notifications about these and other events, please join the CERIC mailing list by emailing ceric@leeds.ac.uk. By agreeing to receive emails, your details will be stored on a secure University database and we will continue to contact you until you unsubscribe. For more information please see our privacy notice.