Webinar: Collaborative Innovation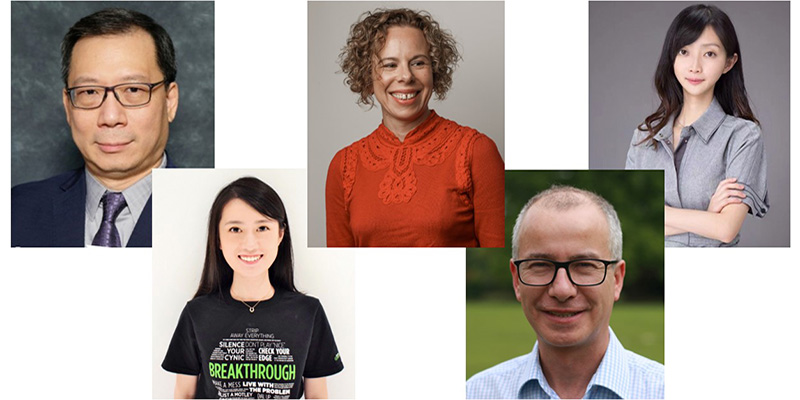 Date: Friday 10 February 2023, 13:00 – 14:00
Location: Online
Type: Alumni, Online
Cost: Free
Why should organisations in China and across the world work with companies, start-ups and universities to develop and deliver innovation? How should they go about it?
In this webinar, Tony Morgan, Associate Professor in Innovation Management Practice, Leeds University Business School, will look to answer these questions and more, with the help of our alumni panel.
Panel includes:
Amelie Zhang (MSc Human Resources Management, 2014)
Amelie has more than 4 years of experience working directly in the startup and venture capital ecosystem, focusing on technology and sustainable development. She is currently the innovation project manager at Impact Hub Shanghai (Impact Hub is one of the biggest communities in the world focusing on innovation and entrepreneurship services in the sustainable development field, which is originally started in London, UK), specializing in providing social innovation services for governments and technology companies. She is in charge of the innovative projects of UNDP SPARK Lab (Chengdu), the 5th CSRTech Innovation summit of Orange & Deutsche Telekom, the sustainability part of the BEYOND Expo 2022, Macao, etc.
Chris Lui (Mechanical Engineering, 1982)
Chris Lui is the Principal Management Consultant and co-founder of TCPartners with expertise in global business development and P/L management focusing on renewable energy, medical, consumer electronics and high-performance electronic component fields. He has proven records in driving high growth and high profitability businesses in fortune 100 companies like Philips, Panasonic, Hutchison, Larid Technologies (Dupont) and currently at TWS Technologies.
Christina King (MBA, 2005)
As Chief Commercial Officer at Tribosonics Christina is commercialising unique sensing technology in industrial markets to enable customers to create value and drive sustainability. Winner of 4 tech awards in 2020/21* Christina is trailblazing in the hard tech arena. Tribosonics offer solutions that can be delivered as a product or as a service and Christina works collaboratively with key global corporate customers to develop and commercialise new sensing technology in the energy, automotive, marine and manufacturing sectors.An award-winning graduate in Mechanical Engineering, Christina developed engineering skills in the defence sector by building Challenger 2 main battle tanks.
Joy Huang (MSc International Marketing Management, 2014)
Joy Huang is now taking the role as Innovation & Co-creation Manager at Ingka China, aka IKEA Retail China. Previously she also had experience working at Innovation Department at Deloitte China. She has experience in unleashing co-workers' passion and potential for innovation via leading company-level innovation campaigns, co-creation platforms, incubation projects, etc. She is also a trained facilitator of LEGO® SERIOUS PLAY® method and materials.
This free online webinar is open to University of Leeds alumni, students and staff members.
Zoom access information will be sent after registration, 2 hours before the event and 10 minutes before the event. If you have any questions, please contact alumni@lubs.leeds.ac.uk.