Webinar: AI and recruitment practice - What's happening for employers and job seekers now and in the future?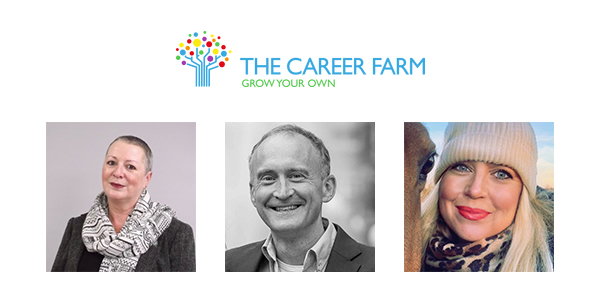 Date: Thursday 20 January 2022, 13:00 – 14:00
Location: Online
Cost: Free
This free online professional development webinar hosted by career experts Career Farm is open to Leeds alumni, students and staff members.
How are employers responding to the need for swift screening of top global talent in the new remote workforce where location of the employee becomes less important? What are the top tips from an employer and job seeker perspective for automated screening and virtual interviews? Is this fully automated process going to feel appropriate with applicants or do we need to bring back humans?
This panel event will discuss the topic of automation and virtual interviews in the recruitment process, explore what's happening around AI and how this might influence recruitment. What are the potential limitations, opportunities and threats of AI? AI touches all elements of life and business – is it just a matter of time before AI makes all the hiring decisions?
Panel includes:
Lisa Scales, Head of Talent Acquisition for Nestle
David Stephenson, Data and AI Specialist and Consultant
Clare Hudson, Executive Careers Coach and Consultant
This webinar will be hosted using Zoom. Zoom access information will be sent after registration, one week before, one day before and one hour before the event. If you have difficulty receiving the Zoom link, please contact alison.edmonds@thecareerfarm.com

*This webinar is organised and produced by Career Farm who reserves the right to share registration data with the University of Leeds in order to confirm that users are qualifying students, alumni, staff or external guests and/or allow the University of Leeds to update your personal details. No personal data is retained by Career Farm.
Our privacy notice (https://alumni.leeds.ac.uk/privacy) details how we use your data, what we use it for, how we keep it safe and how you can opt-out of any data processing activities. We keep in touch by post, email and phone - you choose how we contact you and what about. You can update your communications preferences at any time at https://alumni.leeds.ac.uk/mypreferences.
If you have any questions about how your data will be used contact Alison Edmonds alison.edmonds@thecareerfarm.com
Registration is taken as confirmation that you agree to your data being used in this way.
About the panel
Lisa Scales
Lisa is a commercially focused, passionate Talent Acquisition leader with a unique mix of resourcing, technology and business expertise across a wide variety of disciplines and sectors. Lisa has also founded and led the development and growth of one of the UK's leading recruitment technology businesses providing applicant tracking technology globally to large organisations including Tesco, BBC, G4S, Sodexo, KFC and Pizza Hut.
For this event, Lisa will bring a wealth of recruitment and talent acquisition expertise to the conversation, highlighting the role for digital and automation in how employers attract, screen and acquire talent.
David Stephenson
Author, speaker and specialist in data science, David Stephenson brings a wealth of knowledge and corporate experience around data science. David is faculty at the University of Amsterdam Business School and founder of DSI Analytics, a consulting company specialised in developing data science programs. David has over 20 years of experience leading analytics initiatives across a wide range of industries. David has published two books on applied data science and frequently serves as programme chair for the PAW Machine Learning conferences series.
For this event, David will be giving the data and AI perspective on automation and how this might develop in the future
Clare Hudson
Clare leads a careers coaching consultancy working with mid- to senior executives making career transitions into leadership roles in the UK and internationally. With over 30 years experience in recruitment and career coaching, Clare understands the recruitment process, career pathways and job search strategies in all business functions and sectors. Clare was previously Director of the MBA Career Management Service for Alliance Manchester Business School and Consultant in leading Executive Search firms.
For this event, Clare will bring strong insight into the experience and tactics of job searchers and how individuals can ready themselves for the growth in automation across talent acquisition.