Business Confucius Institute Annual Lecture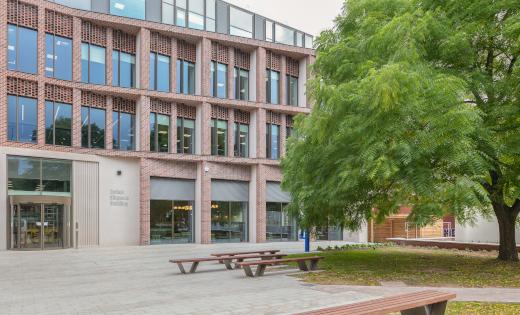 Date: Wednesday 24 November 2021, 17:00 – 18:00
Location: Esther Simpson Building LG.08
Cost: Free of charge
Prospects and Challenges for UK-China Economic and Business Cooperation.
Andrew Seaton, Chief Executive of the China-Britain Business Council, will talk about his work and provide a perspective on UK-China Economic and Business Cooperation.
Prior to joining CBBC, Andrew was Executive Director of the British Chamber of Commerce in Hong Kong from 2015-2020, and also served as an Independent Non Executive Director for Wharf REIC Ltd during this time.
He was formerly a member of the UK Diplomatic Service spending much of his career working on UK-China relations, including postings to the Embassy in Beijing, as Head of the China Department in the FCO, and as British Consul General to Hong Kong and Macao.
Andrew has a degree in Chinese Studies from the University of Leeds and studied abroad at Beijing University.
---
Working together to stay safe
We are looking forward to welcoming you to the Business Confucius Institute at the University of Leeds' first in-person event since early 2021.
You can learn more about the coronavirus safety measures being implemented at the University on this dedicated webpage.
The lecture theatre is a mechanically ventilated space. Mechanical ventilation is set to be more than adequate to cover the reduced occupancy level currently being used.
There will be plenty of room for all attendees to find a seat they are comfortable with.
Please stay at home if you are experiencing any symptoms. If you don't have any symptoms, please consider taking a lateral flow test before attending the event.
Hand sanitiser will be provided. Handwashing facilities can also be found in the male, female, gender neutral and accessible toilets adjacent to the lecture theatre.