Help To Grow Alumni Event Spring 2023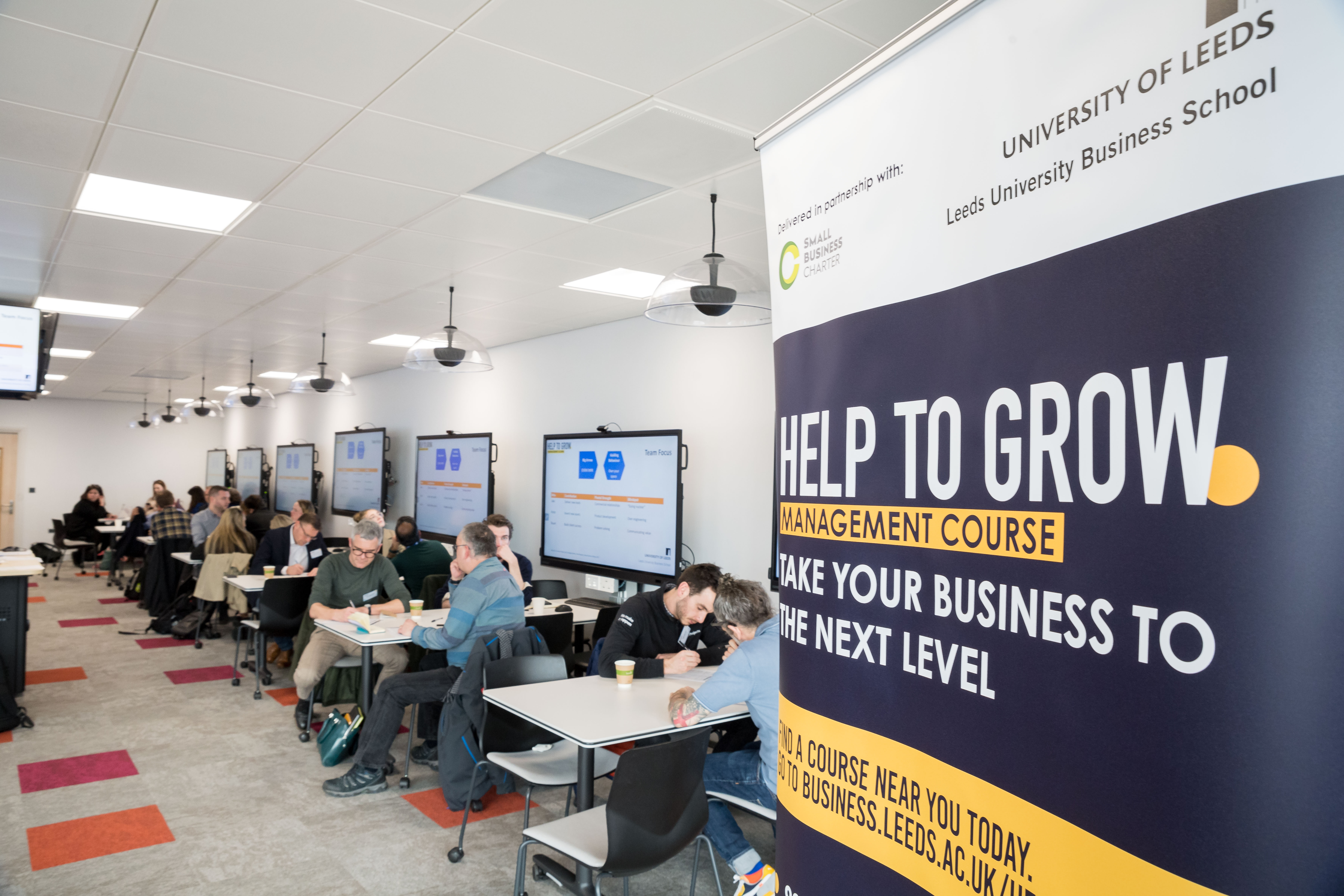 Last week, Leeds University Business School hosted their second Alumni event for SME business leaders. The event was an opportunity to bring together Help to Grow: Management Course Alumni.
The event included two guest speakers and Help to Grow coaches, Paul Slater and Steve Baker, who shared their knowledge on significant topics relating to SMEs and their continuing growth.

Senior Teaching Fellow, Rebecca Padgett from Leeds University Business School led the event which addressed two different topics. Paul Slater led a session titled 'Unlocking the power of your team: strategies for high performance' and Steve Baker led a session titled 'Business planning: the difference between theory and practice'.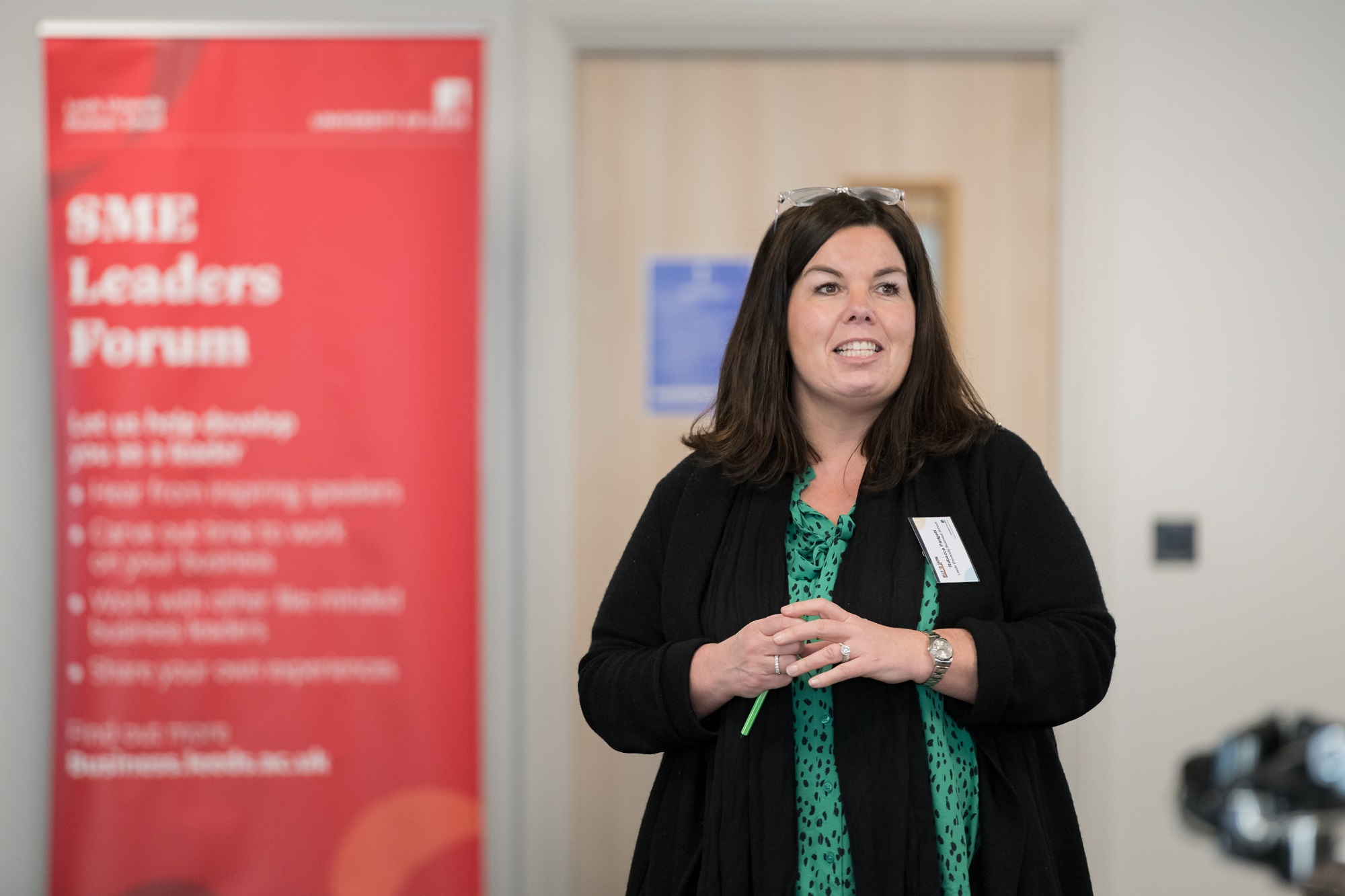 Commenting on the event, Rebecca Padgett said:
"It was so wonderful to see so many of our Help To Grow Alumni at the event and hear how their businesses are progressing. It was genuinely great to hear the success stories and see people network together"

Participants, who have worked together online and in face-to-face workshops as part of the programme, got the chance to meet those from different cohorts and share experiences of how the course has helped their business grow.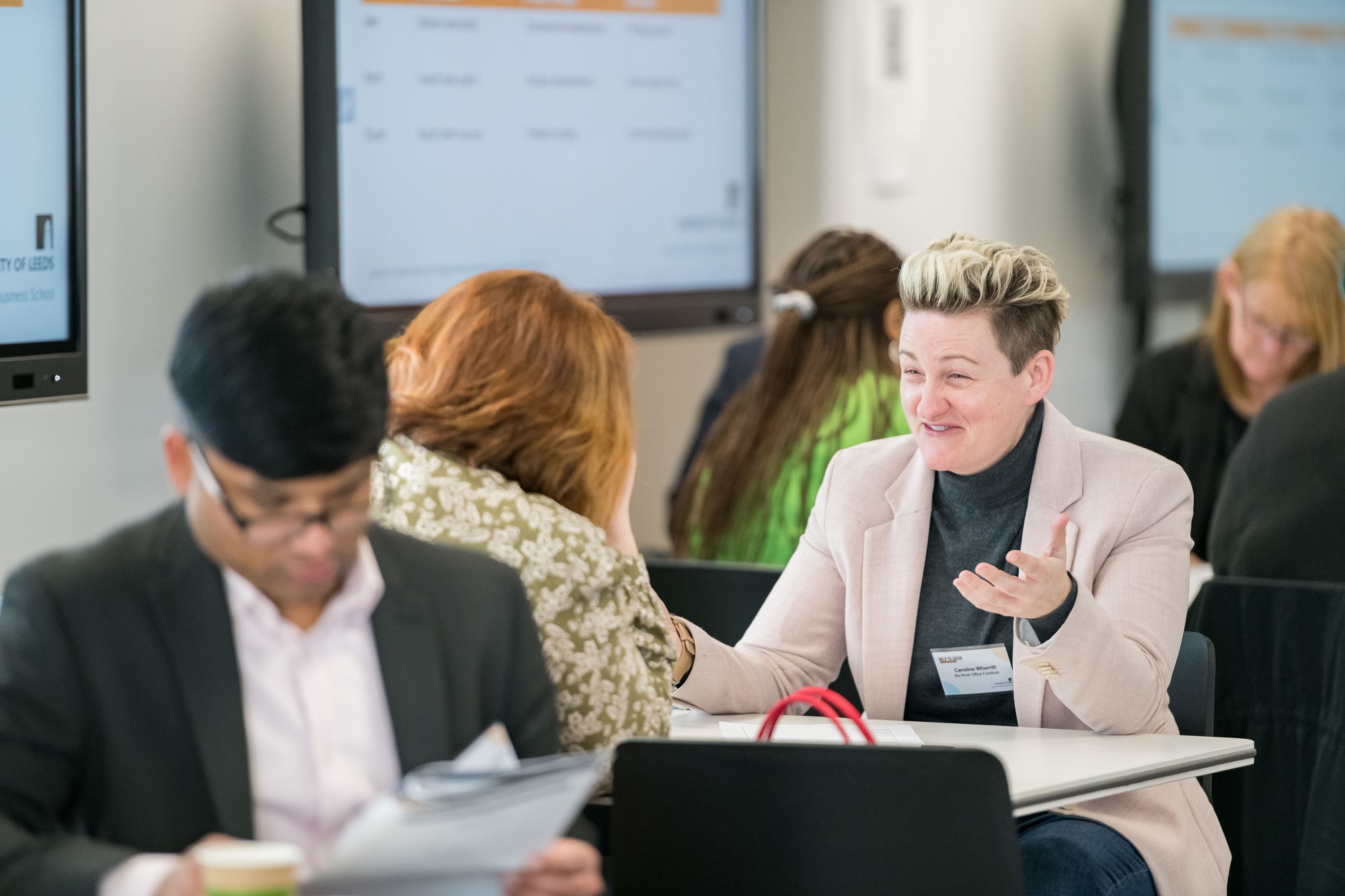 Help to grow alumni, Choks Thennapan MBA, Project Manager – SMART Ticketing at Arriva Rail North said:
"The Help2Grow program has been massively helpful for our company. It offers practical guidance and tools to effectively manage the organisation through its 12-week course and provides a platform for great mentorship and networking. The alumni events are also really helpful to connect with like-minded people."

Steve Baker, Help to Grow coach, gave a presentation on how to build actionable plans that make a difference, Steve commented:
It was fantastic to be part of such a powerful event; a mixture of a desire to learn and also the great experience amongst the audience made it an afternoon not to be missed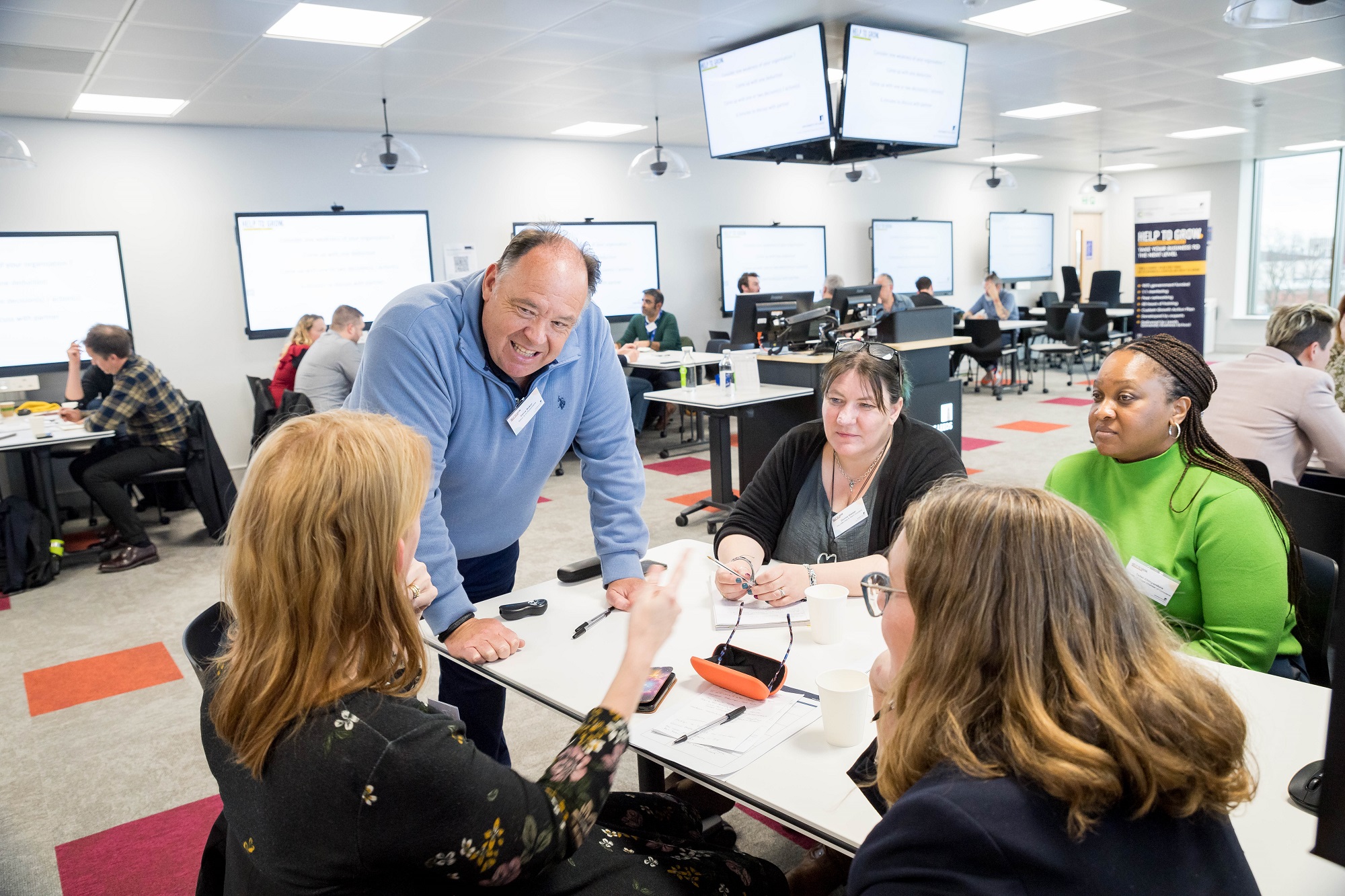 Over 140 businesses have now completed the Help to Grow Programme at Leeds University Business School, and the alumni network provides the opportunity to network with a diverse range of business leaders from a variety of sectors across the region.

Paul Slater, Help to Grow coach, gave a presentation on how to cultivate a high-performing team culture, equipped with strategies to immediately put into action within your own organisation.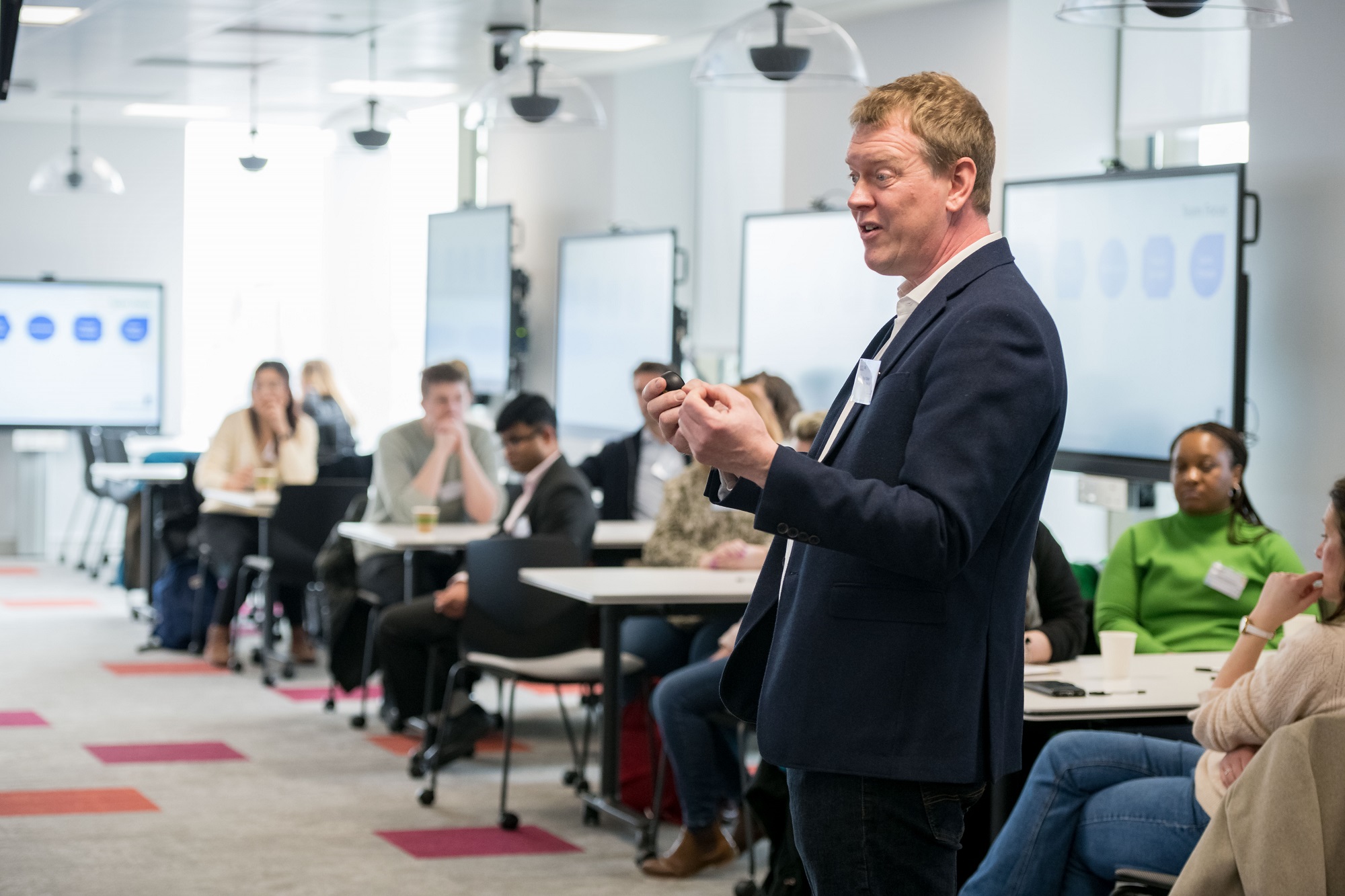 Paul commented:
"Coaching SME business leaders through the programme has been an absolute pleasure! In facilitating the interactive session on high-performance teams, I was impressed by their engagement and passion for driving their organisations forward. Creating a safe space for sharing challenges and opportunities is essential for building high-performing teams, and it was amazing to see it in action!"

Help to Grow is a 12 week-programme which is 90% funded by the government, so you only pay £750. Aimed at senior leaders in small and medium businesses it includes 50 hours of in-depth training, 1:1 business mentoring, and the opportunity to grow your business. Designed to be manageable alongside full-time work, this programme will support you to develop your strategic skills with key modules covering financial management, innovation and digital adoption. By the end of the programme, you will develop a tailored business growth plan to lead your business to its full potential. You will hear from inspirational business leaders and learn alongside local peers, with access to a national alumni network.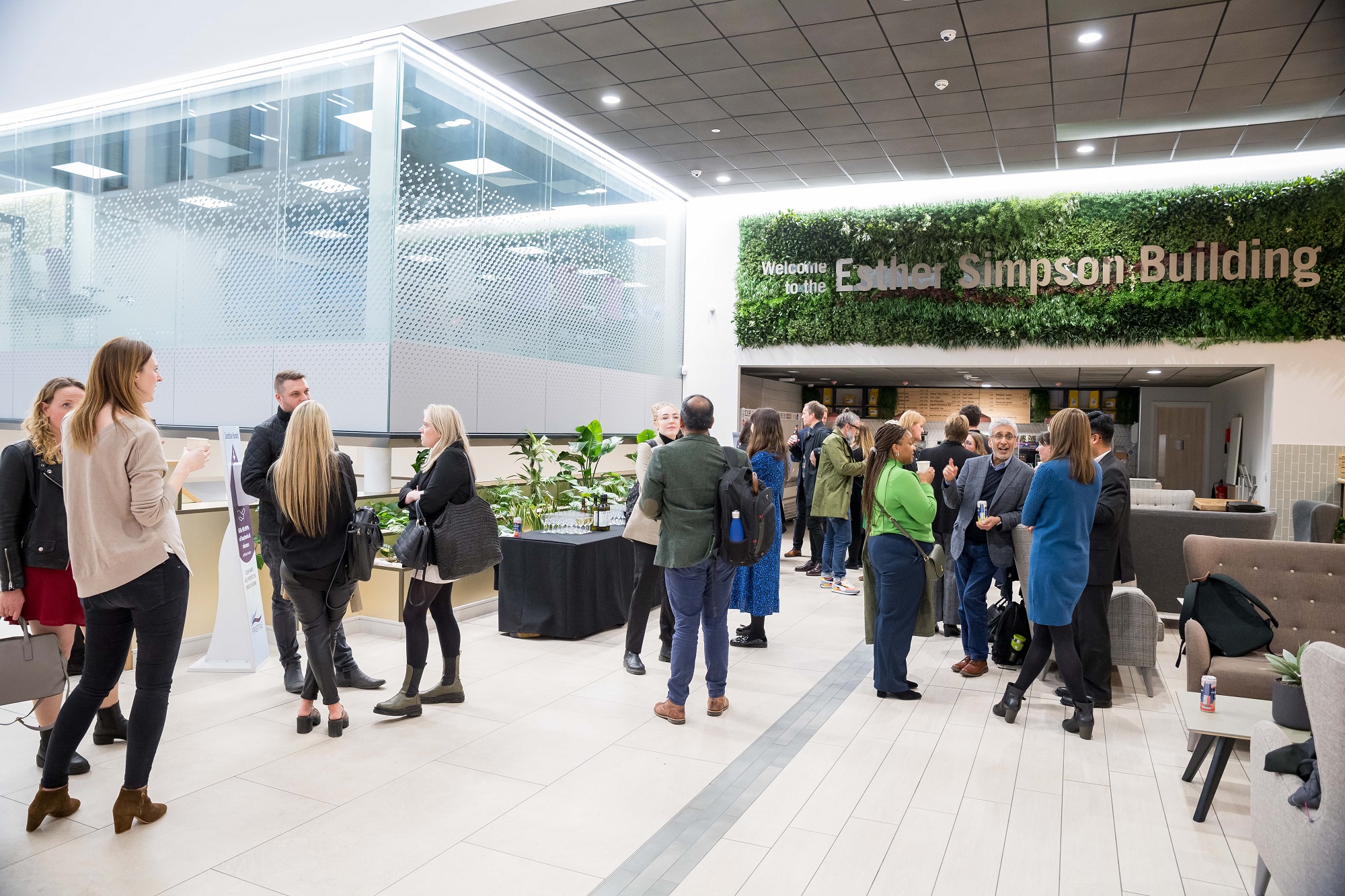 If you are interested in joining the Help to Grow Programme, please contact HelpToGrow@leeds.ac.uk for more information.

Read more about the Help to Grow programme.