On Your Marks: How a brand like M&S works with start-ups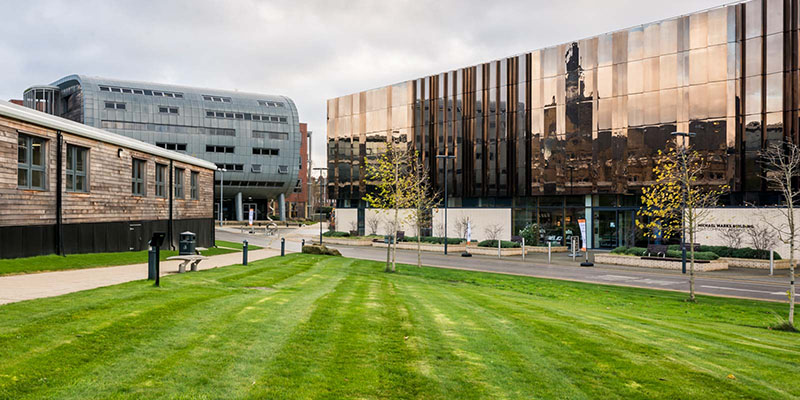 Date: Friday 31 January 2020, 11:00 – 13:00
Location: Marks & Spencer Company Archive: Michael Marks Building
Cost: 0.00
The On Your Marks Networking Series is born out of the University's partnership with M&S.
The partnership offers exciting opportunities for collaboration between higher education and industry, which focuses on research, student opportunity and culture.
How M&S works with Founders Factory?
Founders Factory is an organisation that accelerates and incubates start-up businesses. They joined forces last year to help drive innovation by stimulating ideas and unlocking new thinking. They have big ambitions for the future of M&S and leveraging the start-up way of working can help us to be more agile.
Founders Factory introduce M&S to a range of new start-up businesses. Following a thorough process of investigation and assessment, they then select five companies a year to invest in. These companies are all related to innovation within the retail industry, but also have a 6th company – this is one M&S purpose-build as a co-creation with Founders Factory. Colleagues across M&S are involved in assessing whether the start-ups are right for M&S to work with, and whether they will help generate new sources of revenue, realise cost savings or inspire us to greater things.
Speakers include Daniel Himsworth, who's the M&S Lead for Founders Factory, Kairen Skelley – Head of Spark and more…
| | |
| --- | --- |
| 11:00am | Registration |
| 11:30am | Presentations with Q&A |
| 12:30pm | Refreshments and networking reception |
For further information please contact: cepe@leeds.ac.uk