Adapting offices for COVID-19 and new ways of working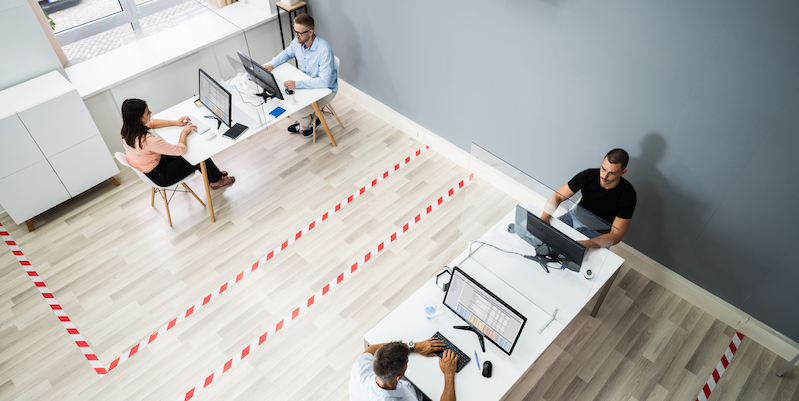 Date: Wednesday 22 September 2021, 12:00 – 13:00
Location: Online
Type: Ideas in Practice, Online
Cost: Free
Webinar: Adapting offices for COVID-19 and new ways of working - Lessons learned and challenges for implementing hybrid working
We are delighted to welcome you to our second webinar as part of our Adapting Offices for the Future of Work UKRI research project, which will present a first look at the key findings from our research activities so far. This includes insights from interviews with key decision makers and stakeholders involved with office redesign planning or COVID-19 task groups. We will also share a first look at highlights from a cross-industry employee survey we have recently completed.
In this webinar we will also host a panel of industry experts to discuss these findings in light of their own experiences and organisations. They'll be reflecting on their own office adaptations and considerations as we return more fully to the office environment.
You are also invited to join us for an open Q&A following the panel discussion about the research and practicalities of returning to the office.