Disabled People, Co-operatives and Co-operation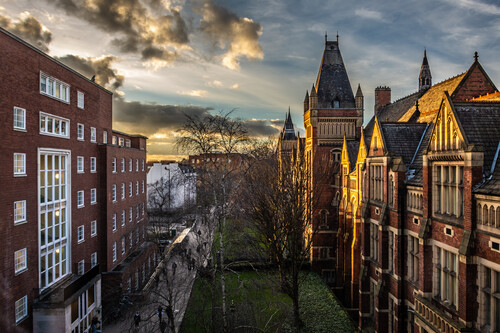 Date: Tuesday 7 March 2023, 11:30 – 17:00
Location: Michael Sadler SR (LG.19)
Type: Online
Cost: Free
This hybrid event presents research about disabled people and co-ops and networking for disabled people involved or interested in co-ops.
This event is organised by Steve Graby, CERIC Visiting Researcher, who will present findings from their research about disabled people's experiences of being members of or involved in co-operatives in the UK.
The event will include:
Accessibility Information:
The room is wheelchair accessible and is accessed via a ramped accessible entrance from outside and an automatic door. There will be signage on the day to the accessible entrance.
There is an accessible toilet and gendered standard toilets on the same floor of the building as the room. There are gender-neutral standard toilets on the floor above, accessed via stairs and a lift.
There is an assistive listening system in the building, which you will need an induction loop to access. If you do not have your own induction loop, it is possible to borrow one, but if this is the case, please email Steve (s.graby@leeds.ac.uk) to request it.
British Sign Language interpretation will be provided if needed and requested. If you need this, please email Steve.
Please let us know if you need event information provided in a specific accessible format (e.g. larger print, Braille, Easy Read), if you have any dietary requirements with regard to refreshments, or if you have any other access needs that you would like us to know about.
If travel costs or other accessibility costs would make the difference between you being able to attend in person or not, it may be possible to cover these costs - please email Steve Graby to find out more about this.
There may be an option to go for dinner as a group following this event, subject to interest.