Adapting Offices: What's next for 2022?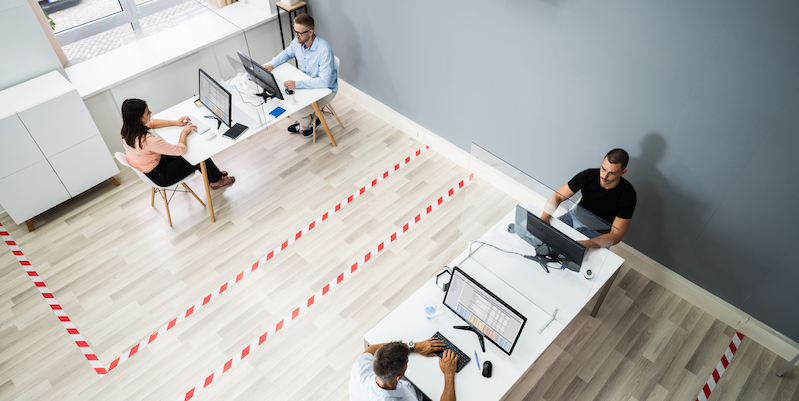 Date: Friday 28 January 2022, 10:00 – 14:00
Location: University House
Type: Ideas in Practice
Cost: Free
We were delighted to invite you to this Ideas in Practice event as part of the Adapting Offices for the Future of Work UKRI research project.
This roundtable discussion brought together organisations who have contributed to the project over the past eight months to collectively share experiences, ideas and challenges that are being faced as we adapt to new ways of working.
As well as sharing an update on key lessons learned from the research project to-date, we also discussed:
what works, what could work better and ways to tackle common challenges as we adapt to hybrid working and the changing expectations of the office in 2022
ways to deal with different challenges as we move forward
how to engage staff who are yet to return to the office
different approaches to adapting offices (or not) to hybrid
strategies to deal with the uncertainties that remain due to COVID-19
The event was an opportunity to share reflections and ideas from across different organisations. We hope to continue the conversations and build important networks as we progress through the project.