Childminders during the COVID-19 pandemic webinar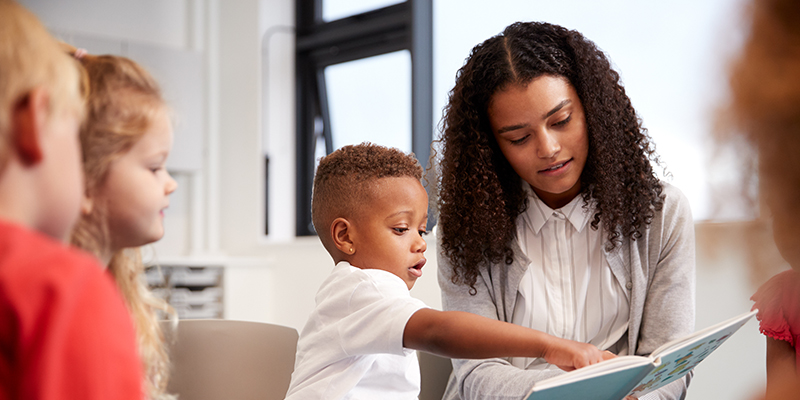 Date: Tuesday 7 December 2021, 19:30 – 21:00
Location: Online
Type: Online
Cost: 0.00
CERIC researchers present findings from the 'Childcare during Covid' project - specifically focusing on the experiences of childminders in England and Wales in 2020/21
The Early Childhood Education and Care (ECEC) sector has been disrupted and reorganised during the Covid-19 pandemic. These disruptions have impacted disproportionately on the women workers who make up the majority of the sector. In this webinar – one of a series of presentations on our UKRI/ESRC-funded Childcare during Covid project - we will present findings from our research specifically focusing on the experiences of childminders in England and Wales in 2020/21. This includes data collected via surveys (672 childminders) and in-depth interview data (30 childminders). We will reflect on:
How childminding businesses and childminders themselves have responded to COVID
How COVID has affected children's attendance and the use of statutory childcare entitlement amongst childminders
The financial implications of COVID and what childminders are doing to stay afloat
The future of childminding, including working conditions and finances in the wake of Covid-19
Speakers: Dr Kate Hardy, Dr Katie Cruz, Dr Helen Norman
We will also hear from Rose Porter (Professional Association of Childcare and Early Years -PACEY) and Claire Protheroe (PACEY CYMRU) who will provide some context from the association's perspective.
We invite you to come and discuss the findings and to reflect on childminding and the implications of the pandemic.
To get notifications about these and other events, please join the CERIC mailing list by emailing ceric@leeds.ac.uk. Follow us on Twitter @CERIC_LUBS