Working at a tech startup in China: lessons from Mobike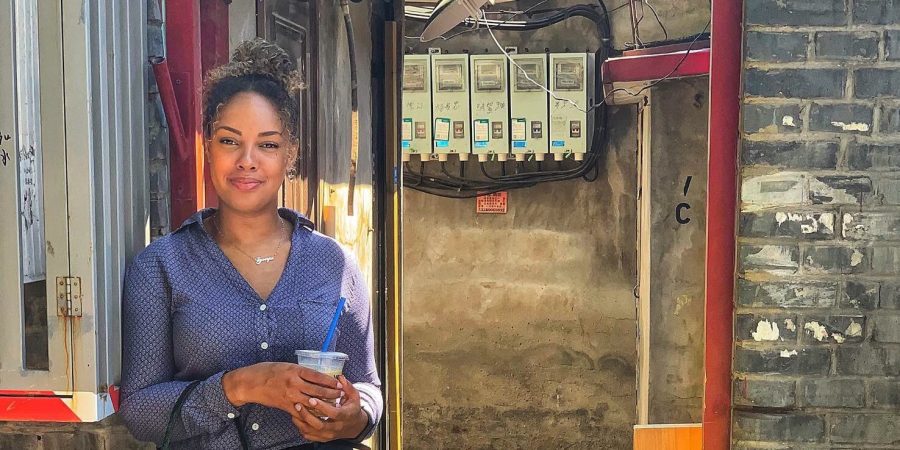 Date: Wednesday 9 December 2020, 18:00 – 19:15
Location: Online
Cost: Free
The bicycle sharing company Mobike is the fastest company to achieve unicorn status to date, and Georgia Yexley was there to see it happen.
In this talk she will share the highs and lows of working in marketing at a fast-growing tech startup in China.
Georgia Yexley worked at Mobike for just over two years during a period of intense growth in the company's early days. First as Global Social Media Manager and then as Global Marketing Manager, she was part of a small team that brought Mobike dockless bikes to many cities around the world.
At this talk Georgia will share her experience of working in a Chinese tech startup. Covering incredible highs like the acquisition by Meituan Dianping in April 2018 for $2.7billion, as well as challenges including 'bike mountains' due to oversupply, she will also share her own story as a woman of colour living and working in tech in Beijing.
Come along to hear an insider's view on life at a fast-growing Chinese tech startup and to learn about marketing a Chinese brand around the world.
Georgia will discuss:
Why and how she started working in tech in China.
What it is like to work in a Chinese tech start-up (then unicorn).
Key successes and failures.
Challenges in marketing a Chinese brand overseas.
Diversity in China, tech, and the mobility sector.
The lessons she has learned from this experience.
About Georgia Yexley
Georgia Yexley is the Head of Growth at Beryl, a micro-mobility company working to build a better world by getting more people in cities on bikes. With 6 years working in high growth tech start-ups with a focus on marketing and communications, she has helped numerous companies to grow globally. Georgia is a Londoner who spent a large chunk of her career living and working in Beijing, China, where she worked for the fastest company to achieve unicorn status to date. Georgia is active in contributing to raising the volume of women of colour in tech.
Attending the event
We want to make this event enjoyable for all participants. If you have any particular access needs please let us know in advance at confucius@leeds.ac.uk
The talk will take place via Zoom and registered attendees will receive a link via email on the morning of the event. The Zoom help pages have helpful guidance for users who need it.
How we use your registration data
The information you provide when you register will be used to communicate with you about the event. We also use this information to help us better understand our attendees and improve our events programme.
If you opt-in to our mailing list you will receive our monthly newsletter and occasional updates that may interest you. You can update your preferences or unsubscribe at any time.
Registration for this event is via Eventbrite. This is a third-party service and you will need to accept their terms and conditions and privacy notice. If you prefer not to use Eventbrite please email confucius@leeds.ac.uk no later than Tuesday 8 December to request an alternative registration link.