PERN: Clean and green recovery which also tackles the climate emergency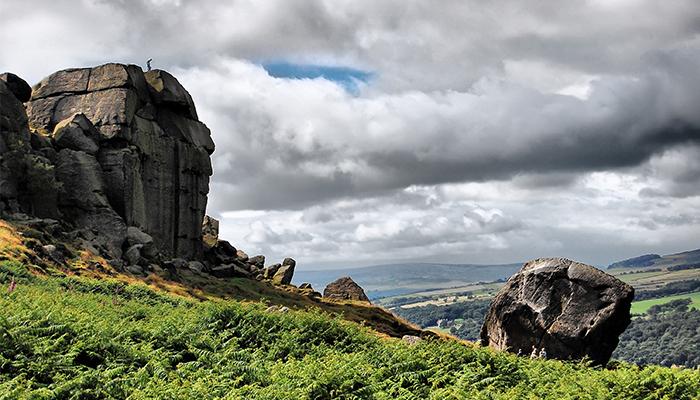 Date: Wednesday 8 July 2020, 14:00 – 15:30
Location: Online
Type: Seminars and lectures, Online
Cost: Free
The Place-Based Economic Recovery Network (PERN) webinars explore the West Yorkshire Recovery Strategy.
Abstract
Place-based Economic Recovery Network (PERN): a multi-University network of experts in local and regional economic recovery, to offer support to West Yorkshire Combined Authority (the CA) / Leeds City Region Local Enterprise Partnership (LCR LEP) (and other public bodies, such as local authorities) in the design, plan and implementation of COVID recovery efforts.
When considering how to stimulate our economy, and once the pandemic is brought under control, efforts to safeguard economic stability can be supported by a range of green stimulus that will help also protect the environment and Tackle the Climate Emergency (TCE). They have a strong role to play in boosting jobs, skills, R&D and wider economic growth while also supporting a range of social benefits and a clean energy transition. We also know that this needs to be a 'Just Transition'. The City Region has made significant commitment to be net carbon zero by 2038 and has an action plan in place delivering projects and programmes. An emission reduction pathways study is also underway. This is exploring how to decarbonise our region and what common prioritised actions we need to start to take to meet the 2038 target.
However, in light of COVID-19 there is a need to re-prioritise current activity to support economic growth whilst still tackling our climate emergency. We know that our plans to tackle the climate emergency could create a new 'green deal' to further aide economic recovery. To be able to demonstrate the actual contribution climate emergency related plans could play in the Economic Recovery Plan (ERP), how can we:
Fully quantify the economic, social and environmental benefits of our current and future plans to tackle the climate emergency?
Prioritise such plans to create a multi-beneficial, costed, new green deal package of programmes to support the ERP?
Ensure that other planned activity in the ERP does not result in increased carbon and other emissions / wider detrimental impacts on our natural environment?
Background
At a meeting on 3 February between Roger Marsh, Chair of Leeds City Region LEP, and vice chancellors in Leeds City Region, attendees discussed how universities could support the work of the LEP and the CA, against a background of prospective devolution, the emergent local industrial strategy and the government's commitment to 'level up' the regions.
One of the outcomes of the discussion was a commitment to explore the opportunities around the universities in LCR providing foresight, analysis and intelligence on behalf of city region institutions in order to identify new ideas, issues and trends. This proposal builds on these ideas, and with a COVID lens brings the opportunity into sharper and more immediate focus.
PERN proposal
Bringing together a network to offer the CA/LCR LEP ongoing access to academic expertise, and mutual access to national and international investment opportunities that require such partnership. This will work with and support existing analytical capability and capacity in the CA/LEP, not replace it.
Pilot approaches to ways and means of co-developing, exchanging and evaluating policy ideas are being developed, with a view to rolling out a longer-term network over time. In this way this network will complement the existing informal 'Leeds Research Forum' and other similar local arrangements in the West Yorkshire districts, which brings together local authority economic and policy officers, Universities and health and care sectors.