Equal Pay @50: Making equal and fair pay a reality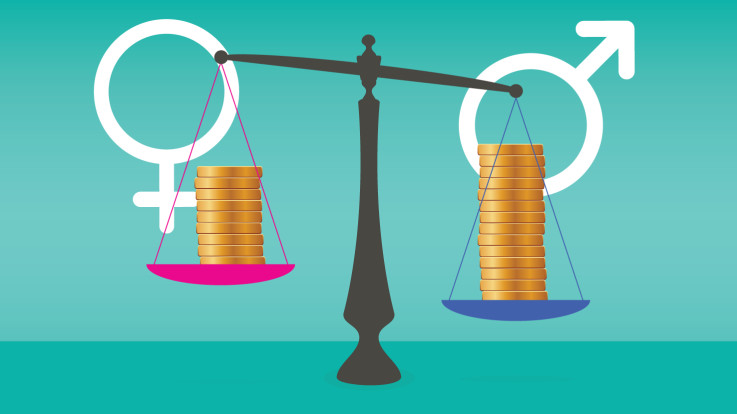 Date: Monday 9 December 2019, 10:00 – 16:00
Location: DLA Piper UK LLP, Princes Exchange Princes Square Leeds LS1 4BY
Type: Ideas in Practice
Cost: Free
This event will engage with issues relevant to making equal and fair pay a reality.
May 2020 will mark 50 years of the UK's Equal Pay Act. Forty-five years ago the European Community enacted the Equal Pay Directive which enshrined the principle of equal value and 100 years ago the International Labour Organization (ILO) first stated the principle of equal remuneration for women and men. Yet the gender pay gap has been resilient in the UK and the gap between those who run organisations and the average pay of their workers has got increasingly wider.
While we now understand a range of explanations for unfair pay, including gender and ethnic segregation; human capital; workplace practices and processes; the limitations of the law and of course discrimination, many of these explanations remain as relevant today as they were 50 years ago. It is still the case that these reasons are as relevant today as 50 years ago and that they continue to fundamentally challenge genuine and sustained reform.
This event will engage with these and other issues relevant to making equal and fair pay a reality. Speakers and contributors from academia, law, business, unions and equality organisations will provide insight into the context of unequal pay, strategies that have been successful and strategies that have failed, and the barriers navigated to progress equal pay. It will also provide the opportunity to share ideas on how change might take place in multiple arenas in order to affect fair and equal pay and built a strategic way forward. It will also be an opportunity to share and transfer ideas across sectors and contexts.
Who should attend?
Academics, diversity specialists, lawyers, policy makers, employers, trade unions, consultants, shareholders, third sector groups working on gender and intersectional pay gaps, living wage and students interested in reward in their careers.
The diversity of participant roles will ensure that this is a lively, interactive event committed to moving forward with respect to pay equality and provide an ideal opportunity for delegates to network and work together for change.
Organised by the Centre for Employment Relations Innovation and Change at the University of Leeds Business School and in partnership with The Equality Trust and sponsored by DLA Piper, Global Law firm.
Programme
10:00
Registration
10:30
Session 1: Welcome and opening session: Equal Pay @50: Making equal and fair pay a reality

Chair: Jane Holgate, Leeds University Business School

Jane Hannon: Partner, DLA Piper
Jenny Tomlinson: Professor and Director of the Centre for Employment Relations Innovation and Change, Leeds University Business School
Bill Adams: Regional Secretary Yorkshire and Humber Trades Union Congress
Jane Aitchison: Prospective parliamentary candidate Pudsey and Leeds TUC president

11:30
Session 2: Unequal pay in the private sector

Chair: Jana Javornik: Leeds University Business School

Bob Padron: CEO Penrose Care Ltd
John Page: Fair Pay Campaigner, Equality Trust
Karen Reay: Regional Secretary Unite the Union

12:30
Session 3: Gender inequality and the law

Chair: Iyiola Solanke: University of Leeds, School of Law

Karon Monagahan: QC Matrix Chambers

13:00
Lunch
13:45
Session 4: Unequal pay in the public sector

Chair: TBC

James Lewis: Deputy Leader of Leeds City Council
Victoria Jones: National Officer & Women's Lead, First Division Association
Gabriella Alberti: Leeds University and Colleges Union

14:45
All panel speakers

Chair: Jane Holgate: Leeds University Business School

15:30
Taking forward the challenge of equal pay

Chair: John Page: Equality Trust