Raising the Ceiling on Diversity and Inclusion: A Corporate Retail Case Study
Start date: 1 January 2018
End date: 31 March 2020
Principal investigator: Dr Kathryn Watson
Co-investigators: Dr Usman Aslam, Professor Catherine Cassell, Dr Karen Correia da Silva, Professor Jackie Ford, Dr Kyle Griffith.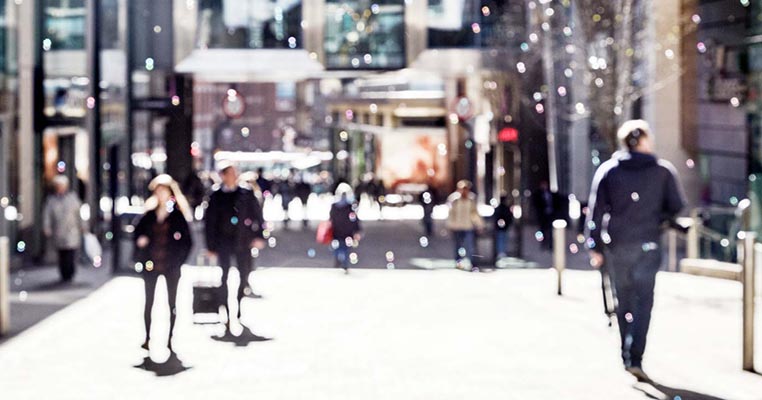 Description
Raising the ceiling on diversity and inclusion: a corporate retail case study aims to understand and improve our knowledge of the effective and successful implementation of diversity and inclusion strategies in the retail sector, and organisations generally.
A great deal of the literature on diversity and inclusion, and prior to that equality and equal opportunities, focuses on the negative effects of inequality or on making the business and moral case for adopting diversity policies. While this has been a worthy focus, what is lacking is a clear understanding of the processes involved in bringing about a major programme of organisational change in a large company or public sector organisation, and understanding what it is that makes diversity policies actually work and achieve the desired results.
The research objectives address the single case of Marks & Spencer Group PLC (M&S), who are collaborative partners on this project. With a view to producing research with a wider impact, findings from this project will be generalisable to businesses across the UK. As the retail sector is a crucial part of the UK economy accounting for 11% of UK economic output and nearly 16% of GB employment in 2014 (Rhodes, 2014), its potential to contribute to economic growth has made it a key strategic area for the UK government.
The study is highly relevant to current discussions in business and policy arenas as many organisations see diversity and inclusion as essential to their success and M&S has engaged a major rolling three-year initiative geared toward addressing diversity and inclusion. Using a case study approach focusing on the company, the team will investigate diversity and inclusion in relation to a number of Human Resource (HR) issues: retention and inclusivity, career success, progression and development and the intersectionality of protected characteristics under UK legislation (The Equality Act, 2010).
The research objectives will address clear gaps in the diversity and inclusion, and human resource management literatures. The design of the research is distinctive as the interdisciplinary research team will use mixed research methods (i.e. combining interviews, ethnographic observation and quantitative data) and this approach is currently lacking in research on diversity and inclusion.
The objectives of the research undertaken were:
To identify ways in which the company can build on its existing strong organisational culture to ensure an inclusive business environment that enables all individuals to perform to their maximum potential.

To understand how both company leaders and different groups of employees view the characteristics required for success within the company and to assess whether these are appropriately reflected in career support initiatives.

To understand how and to what extent the intersectionalities of protected characteristics are barriers to a more diverse and inclusive workforce in the UK retail sector

To ascertain the perceptions of employees in the company with regard to career development and progression, promotion, promotional opportunities, and company support for personal development.
Impact
The research area offers great potential for the generation of new knowledge on diversity and inclusion in UK businesses. Given its importance to people in their daily working lives, it has considerable potential for broader societal impact.
As well as developing knowledge, thinking, and practice in the retail sector, businesses in general will benefit from the research outputs from the project. The team will broaden the dissemination of the findings to include knowledge exchange with a range of non-academic beneficiaries including non-retail businesses and small businesses, HR managers, consultants, and policy makers. By working with M&S and harnessing the support of an influential project Advisory Board, the findings of the research will lead directly to strategies and policies that will bring about change.
Publications and outputs
Press coverage Yorkshire Post: "M&S opens doors to academics for study of inclusion strategies". The article is not available to view online
Event: On Your Marks Networking Series 29 September 2017
Blog post: "Addressing workplace diversity challenges"