The "metaverse" - another buzzword or the next digital "holy grail"?
Centre for International Business at the University of Leeds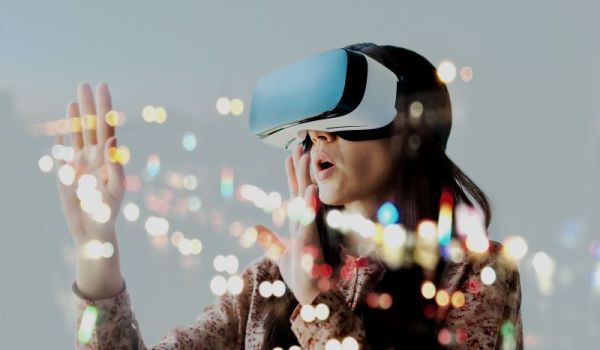 Since the start of the pandemic, global value chains have experienced unprecedented challenges. Imposed governmental restrictions have affected how value chain stakeholders conduct business, reducing physical interactions across national boundaries. In response, many organisations have been going through extensive digital transformation efforts that have resulted in new procedures, environments, strategies, and technologies that are here to stay long after restrictions have been lifted.
One new development has been coined the "Metaverse". This "new generation of the internet" has received extraordinary attention after Facebook's rebranding to Meta last year. The Metaverse is in the very early stages of definition and development and encompasses ideally a shared 3D digital world that can be accessed simultaneously by millions of users in which physical and digital elements converge.
It is supported by immersive technologies, such as virtual reality and augmented reality, that are utilising a mixture of continuously advancing software, hardware, and digital content. Even today, it is possible to witness increasingly clear real-life benefits emerging from early adopting companies and users, e.g., within gaming and education. Especially, digital fashion has emerged to lead the activities in the Metaverse.
The digital fashion industry and its global value chain have had already a significant impact in creating new business concepts and new revenue streams, with more potential to be identified and potentially transferred to other industries.
However, there are many questions that remain considering the future development of the Metaverse. For example, does the ideal Metaverse vision have real potential in the future? What new value streams may emerge and how will they impact each of us? How do we prepare for the potential challenges that may affect individuals and companies at a national and international level?
The aim of my research project is to investigate the transformative impact of the Metaverse on global value chains, initially focusing on the digital fashion industry.
On 9th November 2022, we are hosting an Ideas in Practice Event at University House at the University of Leeds, bringing together different early adopters of the Metaverse, in which we will be discussing their perspectives on Metaverse with a focus on the clothes and apparel global value chain.
The beginning of the event will start with introducing the research agenda and the concept of the Metaverse. We will then hear from panel members from education, gaming, digital fashion and policy discussing the Metaverse, its possibilities, challenges and knowledge gaps that require further attention. We will wrap up the event with discussion groups consisting of panel members and the audience, followed by more chances to network afterwards.
The views expressed in this article are those of the author and may not reflect the views of Leeds University Business School or the University of Leeds.