Engaged scholarship – a means to engagement and impact?
Centre for Enterprise and Entrepreneurship Studies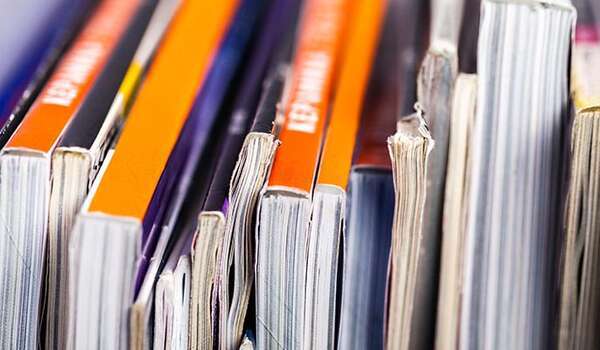 In early April 2019, I attended an event hosted by Professor Monder Ram of CREME (Centre for Research in Ethnic Minority Entrepreneurship) at Aston Business School entitled "Putting Engaged Scholarship to Work: Projects, Partners and Progress". As the new co-chair for the Entrepreneurial Learning, Practitioner and Policy Special Interest Group (ELPP SIG) at the Institute for Small Business and Entrepreneurship (ISBE), the timing could not have been better.
Engaged scholarship, defined by Professor Van De Ven as "a participative form of research for obtaining the advice and perspectives of key stakeholders (researchers, users, clients, sponsors, and practitioners) to understand a complex social problem", calls (social science) researchers to action on how we think about and conduct research.
Given a context in which (UK) researchers are encouraged, incentivised or required (in some cases) to better engage across a variety of research stakeholder communities, it is hardly a surprise that the concept (and application of) engaged scholarship is on the increase. Consider the importance of Impact in the Research Excellence Framework and later the creation of the Knowledge Exchange Framework in November 2017. Thus, the 'incentives' for engaged scholarship are high.
As a result of attending the #EngagedScholarship event at CREME, I wanted to note some key questions and learnings to take away and share with others, and use as a basis to inform the work of the ELPP SIG at ISBE.
Point 1: Why are we here?
Professor Ram, CREME, opened the workshop with the powerful question "Why are we [researchers] here?" He then discussed what the purpose of academic research is generally and within CRÈME specifically. This session focussed on examining a research project that led with an engaged scholarship approach and was an opportunity for conference attendees to not only learn about the process but also to witness some very powerful outcomes including the creation of a new job role for CREME's research partner, ACH social enterprise.
Key lesson from this presentation: We need to ask big questions about why we are researchers and what we are seeking to achieve by being part of the academy.
Point 2: What questions are we asking? What conversations are we having?
Professor Mark Hart, Aston Business School, delivered a session that offered a reflection on his experience of building a peer-to-peer learning environment for business owners.
Key lesson from this presentation: As academics we need to inspect our dominant conversations and engage in critical/engaged scholarship – let's reframe some of the ways of thinking about entrepreneurship that have become entrenched (the growth agenda anyone?) and then build some new streams of research. The ISBE conference can lead the way!
Point 3: How do we do it? Considerations of ontology
In the session led by Professor Julia Rouse, Manchester Metropolitan University, we were encouraged to think about the accountability and transformational potential of Engaged Scholarship and whether it might sometimes need to be blended with Activist Scholarship in an Engaged-Activist approach in order to create change for the marginalised. In addition, Professor Robert Kloosterman, University of Amsterdam, discussed his seminar work on mixed embeddedness, which offers another approach to how we can consider undertaking engaged scholarship.
Key lesson from this presentation: What do we (academics) need in order to participate in engaged scholarship? We may need to explore (and change) institutional 'incentives' and constraints to conducting engaged scholarship.
Point 4: How do we do it? The act(s) of engaged scholarship
Professor Daniel King, Nottingham Trent University, delivered his presentation with a focus on the methods of undertaking an engaged scholarship approach. Consideration of the power dynamics of the research relationship and of what research participants get as a result of contributing to research is important.
Key lesson from this presentation: We need to think about the act(s) of doing engaged scholarship, to include: finding mutually beneficial gains, an awareness of power dynamics, considerations of the language used, investing time and care in building and continuing to nurture relationships, being critical but remaining open, and of course respecting research participants as knowledgeable actors within the research.
Point 5: Critical inspection of engaged scholarship concept and researcher reflexivity
Finally, I think, we, as academics, need to be critical of the concept of engaged scholarship in and of itself – what are our responsibilities as academics in this debate and what actions should we, could we, or will we take? Researcher reflexivity will be crucial to our thinking on this matter.
Key lesson from this event: Engaged scholarship continues to gain ground as an area for debate in the academic community. However, its meaning and application is shaped by a myriad of, sometimes, conflicting factors; as researchers we are obliged to remain critical of the 'forces' which move us towards embedding this approach in our research work.
Conclusion
This #EngagedScholarship event has certainly raised some valuable and important questions, both for myself and no doubt for the ELPP community. As co-chair of the ELPP SIG, I am interested in how we can build on these central questions to continue to develop a community of engaged scholars from the ISBE network that is passionate about engaging in these conversations and in action.
I encourage you to consider these questions and look forward to powerful discussions with you via social media (@IslaKapasi), events and in publications.
The views expressed in this article are those of the author and may not reflect the views of Leeds University Business School or the University of Leeds.