Dr Javornik on long Covid and employment on FT podcast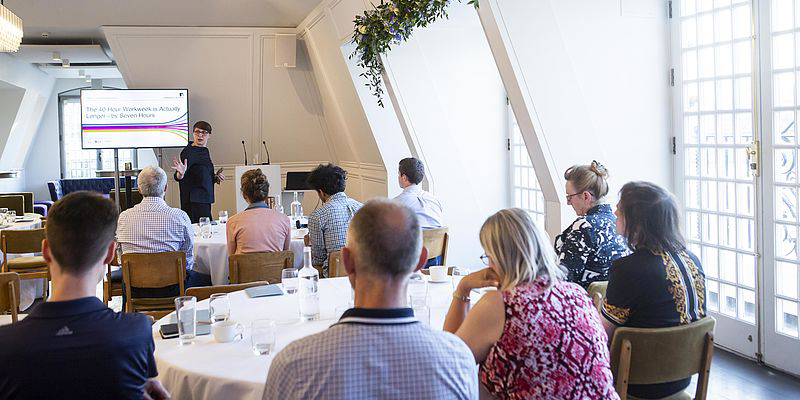 On 8 November Dr Jana Javornik featured on the Financial Times podcast Working It, discussing their experience of living with symptoms of long Covid and managing workload.
The podcast titled 'The loneliness of the long Covid employee: Could long Covid be the world's next big workplace health crisis?' sees host Isabel Berwick talk to both Dr Javornik, Associate Professor in Employment Relations, and Sarah Neville, the FT's global health editor.
As one of an estimated 100m people worldwide with the condition, Dr Javornik is also able to offer a unique perspective as an expert in work and employment practices and policy.
Dr Javornik commented: "I think employers could take steps to support those with a condition, including prioritising rest and time off, relieving pressure on affected individuals by offering opportunities to reduce workload.
One of the things I think is really concerning for the economy is the large increase in working-age adults and ONS have shown that for the 35- to 69-year olds, there are some concerning stats.
"Over two per cent of the entire group are reporting symptoms lasting at least one year, and 1 per cent of that age group is actually affected a lot. Meaning that you know, when your activity is scheduled, it becomes really difficult when a significant number of people have conditions that fluctuate day to day. So it's really unpredictable. And because it's unpredictable, it's usually not like here's the one thing you can do to solve it".
Listen to the full podcast here.