Linked ecologies of organisations and the transformation of professionalism: the case of management consulting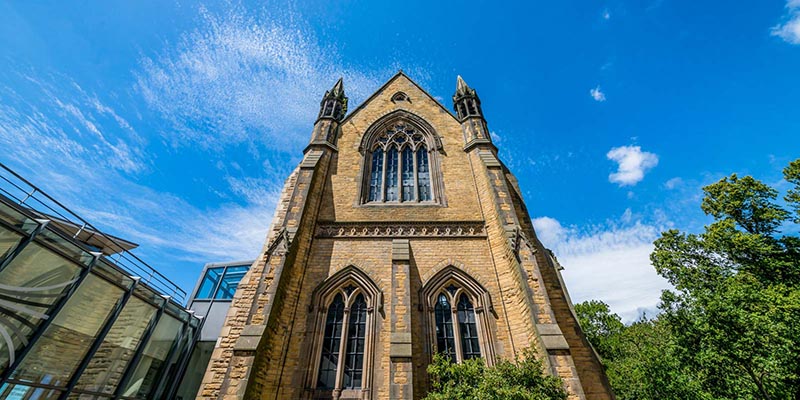 Date: Wednesday 19 May 2021, 14:30 – 16:00
Location: Online
Type: Online
Cost: 0.00
Professors Ian Kirkpatrick and Daniel Muzio (York) introduce the notion of a linked ecology of organisations and explore its possible influence.
Abstract
There has been a growing concern in the literature on professions to understand professional formation and regulation (projects) using a relational and ecological perspective. This work has focused on relationships within ecologies of professions and other ecologies, such as the state, higher education institutions and clients. However, far less attention given to arguably critical mediating role of organizations that employ or host professionals as an ecology. This is especially in some emerging fields where nascent professions are highly dependent on the patronage and support of employing organisations to advance their collective projects. In this paper we address this concern, building on Abbott's (2005) ecological perspective, to introduce the notion of a linked ecology of organisations and explore its possible influence. We focus on historical case of management consulting professions in the UK over a fifty year period to apply and develop this idea. Our analysis points to critical impact of interactions of LEO on professional formation, revealing how professional associations substantially modified their strategies to accommodate the interests of a changing population of large consulting firms. This process, we argue, highlights a trend towards the organisational capture of professionalism, hollowing out its regulative force and ultimately undermining the independence of professional ecologies which mutate from being linked and autonomous, to effectively nested within the ecologies of organisations. A key contribution is to develop and extend relational perspectives to incorporate the employer dimension that has been so far neglected. Our case also reveals how in some cases this employer dimension can be transformative leading to the organisational capture of professions and the conditions under which this may occur.
Presenters
Ian Kirkpatrick is a Professor of Management. He joined York in 2019. Prior to that, Ian was the Monash Warwick Professor in Healthcare Improvement at Warwick Business School. He has also held posts at the Universities of Leeds (Business) and Cardiff (Business). While at Leeds, he acted as Director of the Leeds Social Science Institute and Chair of the Academic Quality Committee of the ESRC White Rose Doctoral Training Centre. In this role he was also a founder member of the Leeds Institute for Data Analytics. Ian is a member of the American Academy of Management and European Group for Organisation Studies. He has held visiting positions at the Universitat Pompeu Fabra (Barcelona), Monash University (Melbourne) and the Zhongnan University of Economics and Law (Wuhan, China). He has taken on various editorial roles including as a member of the Executive Editorial Team of the British Sociological Association journal: Work Employment and Society.
Daniel Muzio is a Professor of Management. He joined York in 2018 from the University of Newcastle, having previously worked at the Universities of: Manchester, Leeds and Lancaster. He has held visiting positions at the University of Oxford, Cass Business School and Luiss Guido Carli in Rome. He is a General Editor of the Journal of Management Studies and a founding editor for the Journal of Professions and Organization. Daniel's research interests include the organisation and management of Professional Services Firms, the sociology of the professions, organizational and professional wrongdoing and diversity, inclusion and equal opportunity. Daniel has published in several leading management, sociology and law journals, including: Accounting, organization and Society, Organization Studies, Journal of Management Studies, Human Relations, Journal of Economic Geography, Sociology and the British Journal of Sociology. He has published books with: Cambridge University Press, Oxford University Press and Palgrave