What I learned from the CEO of Caffe Nero UK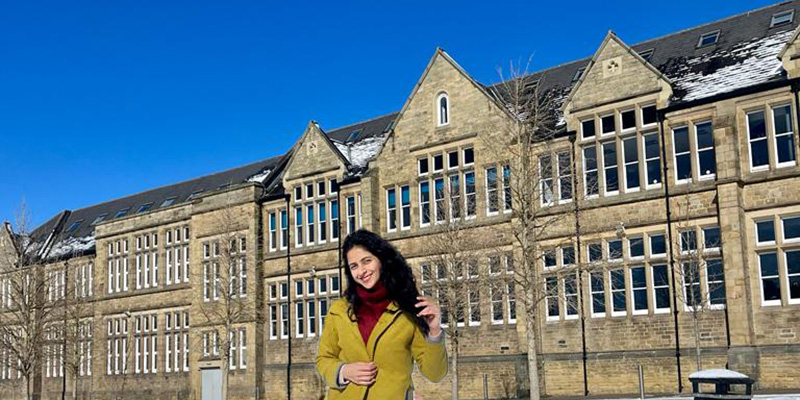 International Marketing Management student, Sanya Kaushal, attended the Making a Difference Executive Speaker event led by CEO of Caffè Nero UK, Will Stratton Morris. Here she shares what she learnt:
I still recall getting my first cup of coffee in Leeds at the Caffè Nero located in the Maurice Keyworth building, and since then it has been my go-to place for coffee, hanging out with friends, and studying.
So you can imagine my excitement when I had the privilege of listening to Will Stratton-Morris speak at the Making a Difference Executive Speaker series.
Will spoke about his journey to becoming CEO of Caffé Nero and emphasized the importance of perseverance and resilience in the face of obstacles, and how these traits are important to lead a business.
He shared his insights on leadership and brand positioning, stressing the importance of empathy, communication, and collaboration. He also emphasised how Caffé Nero had been designed to function as a third space where people go between work and home, with comfortable chairs, meaningful décor, great coffee, and delicious snacks.
My key takeaways from his talk were:
As a leader, you set the tone for your team. Your success is tied directly to the success of your team. By building strong relationships and earning the trust of your employees, you can create a culture of excellence that will propel your company to new heights
Make sure that you are adapting your product/service to meet the needs of your target market. This means staying up-to-date on trends and listening closely to your customers to ensure that you are providing the solutions they need
It is important to remember that you are not operating in a vacuum. You have competitors who are vying for the same customers and market share as you. That's why it's crucial to be aware of what they are doing and strive to do something better and different. Whether it's offering exceptional customer service, providing unique features or benefits, or simply having a better overall value proposition, you need to find ways to stand out from the competition and have clear strategic positioning.
I was impressed by Caffé Nero's commitment to sustainability and community-building. Will's talk highlighted the ways in which Caffé Nero is working towards being a more environmentally-friendly company, and how they prioritize engaging with and supporting the communities in which they operate. It was refreshing to hear a CEO speak passionately about these issues and how they are an integral part of the company's values and mission.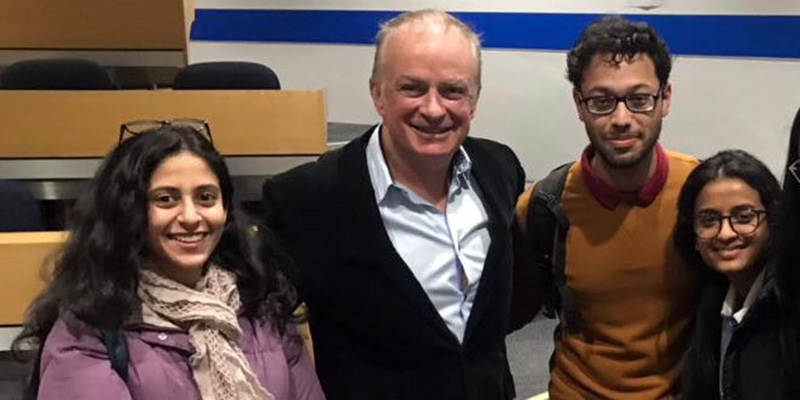 As a marketing student, I left the session feeling inspired and motivated to apply these insights to my own work and life. Will's passion for leadership, sustainability, and community-building is truly infectious, and I feel grateful to have had the opportunity to learn from him.
I now frequent Caffè Nero not just for its delicious coffee and cosy atmosphere, but also for the values and vision it represents. I am grateful to have had the opportunity to learn from Will Stratton-Morris, and I look forward to seeing the continued success and positive impact of Caffé Nero under his leadership.
Thank you, Will, for an enlightening and thought-provoking lecture.
Read more about Will Stratton-Morris' visit to the Business School