Influential Business Leaders Collaborate with Management Students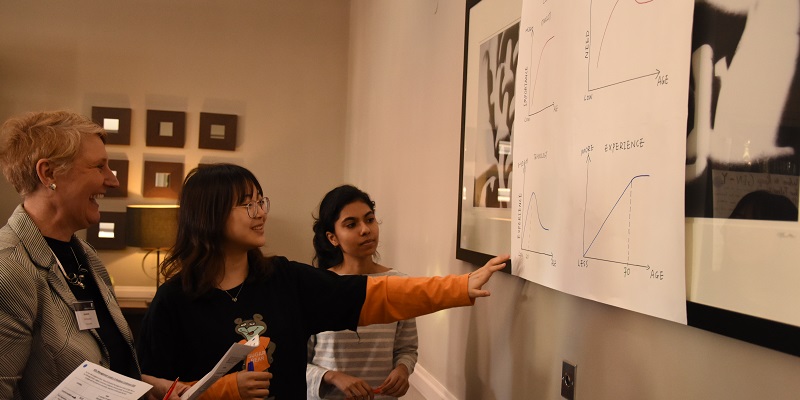 Brought together by the Management Division, the Leaders in Residence are a network of more than 80 experienced professionals who are leaders and managers in local, national and global organisations.
This time the two events, held at University House, saw more than 20 senior management professionals work together with MSc Management students, to produce posters on a number of current topics.
Students were split into teams of six, with an accompanying leader, and had two hours to come up with a poster on distributed teams and remote working. After the time was up, the students and leaders were asked to judge their peers and a winner was chosen for each session.
The standard was incredibly high, which was reflected in the overall scores and there was some great dialogue opened up. Distributed teams and remote working could not have been more current in todays climate and the posters reflected the great enthusiasm of the event.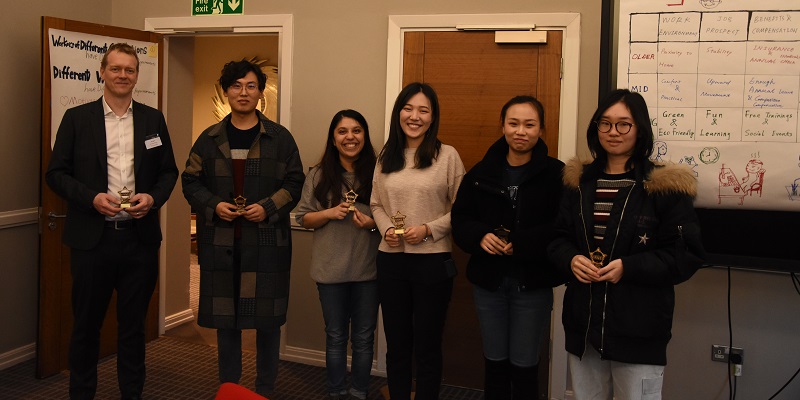 A huge thank you to our Leaders in Residence for volunteering their time and passing on their wealth of experience. Another huge thank you to the team at University House for accommodating the event and doing an excellent job as always. A final congratulations to the two winning teams and to all of the students who took part.