The Business School's Women of Achievement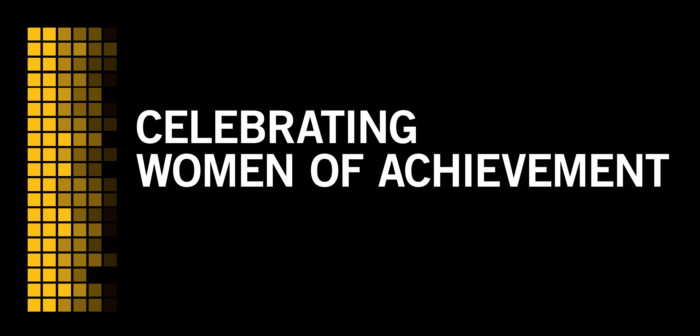 Several members of staff at Leeds University Business School have been recognised at the University of Leeds' Women of Achievement Awards 2021, at a virtual ceremony hosted earlier this month.
Associate Professor of International Business Elizabeth Yi Wang is one of 28 female members of staff across the University to be awarded a Women of Achievement Award at the 2021 celebrations.
The Women of Achievement Awards annually recognises the outstanding contributions and impact that women have made at the University of Leeds and beyond. This year's ceremony was hosted online and introduced by University of Leeds Vice-Chancellor Professor Simone Buitendijk.
Research Support Officer Hannah Preston, Professor in International Business Elizabeth Rose and Faculty Research Impact Manager Dr Kathryn Watson were commended on the 2021 Roll of Honour.
Dr Elizabeth Yi Wang has contributed to enhancing the international exchange in e-commerce education and professional development, and has opened up avenues for international partnerships between China and the UK. She was a long-standing co-chair of the European International Business Academy Doctoral Symposium during 2013-2019, and in 2018 Elizabeth received the Dean's Award for Teaching Excellence at the Business School.
Upon receiving the Women of Achievement Award, Dr Wang commented:
"It is a great honour and a privilege to receive the Women of Achievement Award. I thank the Equality Policy Unit of the University of Leeds for actively promoting gender equality. Women need their campaigners."
I would like to also thank my colleagues and particularly my mentor who has been supporting and encouraging me over the years to assure me that determination and effort to create impact and values for the society is appreciated. Receiving nomination for this award has therefore been one of the most inspiring experiences I have had.
Professor Chris Pitelis, Head of the International Business Division, said:
This is a great achievement and an honour to our Division. The Women of Achievement awards acknowledge women who have made an outstanding contribution to the University and local, national or international communities.
"This includes helping to achieve the delivery of the University's research, student education or international strategies, excelling in professional services delivery, or providing leadership and/or team contribution which has enhanced the University's reputation, culture or capability.
"Please join me in congratulating Elizabeth on this fantastic news and great achievement."
Professor Julia Bennell, Executive Dean of Leeds University Business School, attended the award ceremony on 11 March 2021, and congratulated Dr Wang on behalf of the School for the recognition of her work, "particularly around the international agenda".
Congratulations to all colleagues recognised for their outstanding achievements.
Read the full list of Women of Achievements Award winners 2021.