Hazed and confused: Prenatal pollutant exposure and CEO risk-taking, Professor Raghu Rau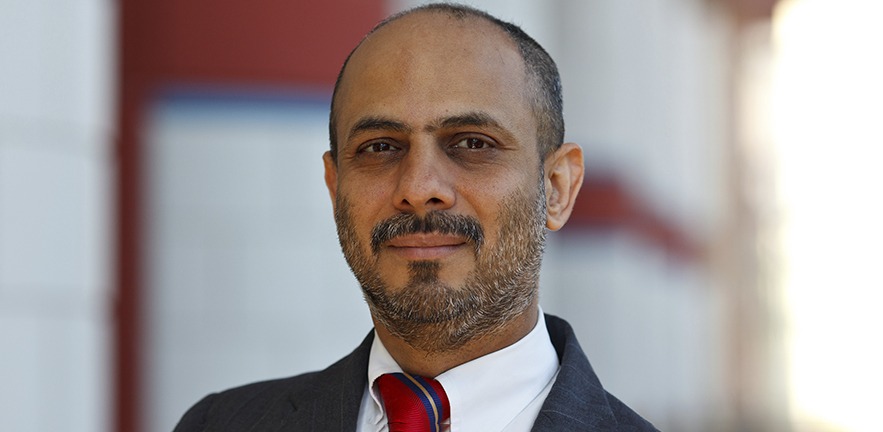 Date: Wednesday 24 May 2023
Location: Esther Simpson Building LG.08
Cost: Free
Today's Accounting and Finance Staff Seminar Series was presented by Professor Raghu Rau, he is the Sir Evelyn de Rothschild Professor of Finance at the Cambridge Judge Business School.
Professor Raghu Rau presented his research titled "Hazed and Confused: Prenatal pollutant exposure and CEO Risk-taking" which he developed with Lok-Si Ieong (Baruch College) and YiLin Wu (National Taiwan University).
Raghu is an esteemed academic and he holds the Mercer's School Memorial Professorship of Business at Gresham College. He is a past president of the European Finance Association and the current Vice-President of the Financial Management Association. Raghu was previously a Principal at Barclay's Global Investors in San Francisco. He is an Associate Editor at the Journal of Banking and Finance, Financial Review, and the Journal of Corporate Finance, among others. He is also a founding member and director of the Cambridge Centre for Alternative Finance (CCAF). His papers focus on why investors behave the way they do in real life. He has investigated, for example, behavioural biases that make investors value companies higher when the companies change their names, the effect of early-life natural disasters on CEO risk-taking behaviour, and why investors chase stale returns in mutual fund-reported performance numbers.
Raghu is a celebrated finance academic, who has published in almost every top journal (JF, JFE,RFS, JFQA, JAR, TAR, RAST, Management Science, etc). He has received numerous awards and honours from various corporations and institutions including, most recently, the Cambridge Judge Business School Teaching Award in 2022. Notable awards also include the Ig Nobel Prize in Management in 2015, the 'Best Paper in Corporate Finance Award' from The Chinese Finance Association in 2008, and the Institute for Quantitative Research in Finance (Q Group) Award in 2003.
Abstract
Over the past several decades, there has been intense scrutiny of the effect of pollution on human health. This literature typically examines health consequences at the individual level.
In this paper, we document the impact of prenatal exposure to pollution on CEOs, individuals who are likely to make consequential real decisions that affect large sections of society. Specifically, we draw on the extensive medical literature documenting the harm caused by developmental pollutants released by the most hazardous plants in the U.S. These effects were plausibly unknown when the CEO was born.
We find that the CEOs with greater prenatal exposure to Superfund sites take more risks, but the risks do not pay off, adversely affecting the firm's value, and the CEOs experience higher forced turnover. Our results point to an indirect effect of pollution beyond the immediate health effects. They also demonstrate the role that prenatal exposure to pollution plays in affecting CEO managerial styles.
Please contact Professor Shima Amini for more information about the Accounting and Finance Staff Seminar Series – S.Amini@lubs.leeds.ac.uk.