Groundbreaking online course for businesswomen across the world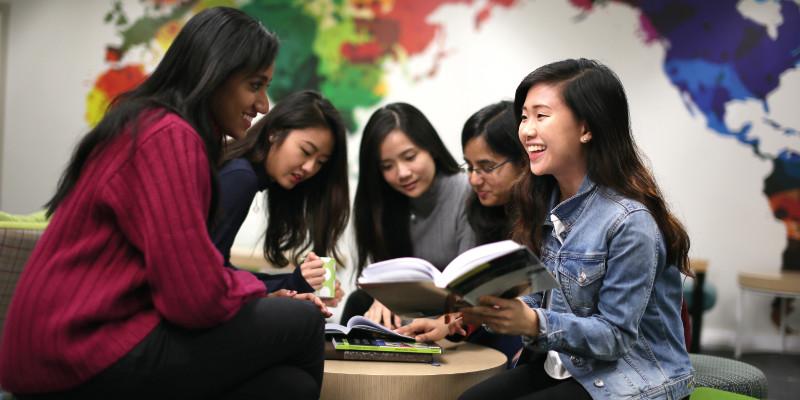 The University of Leeds' Digital Education Service has designed and delivered an online course for female entrepreneurs across the world.
Launching today, the course supports Goldman Sachs' 10,000 Women initiative and will provide female entrepreneurs with a global, digitised curriculum and interactive platform of fellow business owners.
The course is being offered in partnership with Coursera, the world's biggest online course provider.
Professor Neil Morris, Director of Digital Learning, said: "The Digital Education Service is proud to have a leading role in the creation of this groundbreaking course.
The Digital Education Service at the University of Leeds is proud to have a leading role in the creation of this groundbreaking course.
"We have taken our years of experience in online learning to create something unique and pedagogically sound for a global audience."
Designed by a global academic team, including Professor Sarah Underwood from Leeds University Business School, the course will provide world class business and management education to female entrepreneurs worldwide.
The course curriculum addresses topics fundamental for business owners including: finance, vision and culture, operations, marketing and sales, people development and negotiations.
At the end of the course, participants will finalise a personalised Business Growth Plan to guide and drive their future growth.
Through 11 educational modules, the Digital Education Service has developed a highly interactive course that uses videos, interactive exercises, discussion forums and case studies to build a peer-to-peer network and maintain strong engagement among participants.
Professor Morris added: "The University of Leeds has been proud to partner with Goldman Sachs and Goldman Sachs Foundation since 2010 to provide business and management education to ambitious entrepreneurs. We now look forward to continuing to work with the Goldman Sachs Foundation and Coursera to ensure the success of the course, and to see the positive impact of the course on female entrepreneurs globally."
To find out more about the new course, visit: https://www.coursera.org/launch/10000women