Doing fieldwork in liquid times
Centre for Enterprise and Entrepreneurship Studies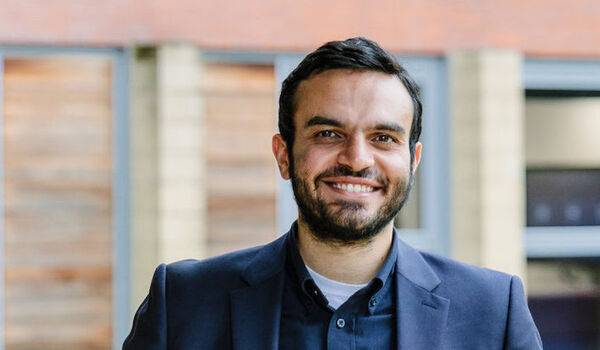 This article was originally posted on The Sociological Review blog.
Zygmunt Bauman used liquidity as a metaphorical frame to provide a thorough analysis of the predicaments of modernity in the current human condition underscored by globalisation and hyper consumerism. One of the key features of liquidity in is the intensified elements of risk and uncertainty that characterise our everyday lives. Thinking about methodology from this perspective, uncertainty is intensified, particularly during the fieldwork phase.
This is particularly evident for PhD students and early career researchers, for whom coming to terms with the field is based mainly on their past experiences or in-depth supervision to guide them at this critical stage while conducting research. Recently, different PhD students have been exposed to tumultuous personal risks during their fieldwork, which clearly shows that critical examination for the unpredictability and disarray outside the realm of academia is relatively lacking in some of the UK's higher education institutions.
There is tremendous emphasis on building strong methodological foundations, writing robust ethical approvals and clearly underscoring different risk assessments, it is difficult to navigate the unfamiliar terrain in overseas fieldwork. There is no easy answer to this question, because it depends where one is conducting fieldwork, how, and with whom.
There are unknown unknowns, and the role of social researchers is to expose these unknowns to the wider academic community by posing important questions about the difficulties experienced in everyday life. Following Bauman's sociological footsteps by not searching for answers, but rather proposing further questions that will potentially trigger public debate about the ethos of the common good. The underlying assumptions that fieldwork can proceed according to plan is far from the reality; it is compounded by complexity, as recruiting research participants requires patience, dedication and, most importantly, resilience.
There is no perfect 'blue-print' for navigating fieldwork; echoing the broader arguments by Aristotle about practicing moral virtue, fieldwork requires 'learning by doing'. However, it is important to have a tentative framework for what lies ahead outside of the corridors of the academy. In practice, research participants may leave without any justifications or, in the case of conducting research on sensitive topics, some research participants may be reluctant to talk to social researchers, particularly if they are 'outsiders'.
The paramount challenge that confronts 'outsiders' during their fieldwork in a war zone or conflict area is adapting to the rapid changes and sequence of events that underscore the life resided in 'liquid modernity'. Thus, having a comprehensive list of different research participants and creating a concrete mitigation strategy in the event that few research participants are willing to participate in the research project is vital.
Most scholars recommend allowing extra time during the planning stage, especially if the research takes place in a war zone. This is because war zones or conflict areas are ample manifestations for liquid times where fear, social exclusion and uncertainty are a common theme. Furthermore, such contexts are full of bureaucratic hurdles; for example, obtaining official approvals takes up valuable time. Researchers should take notice of the emblematic power dynamics that will shape their research and consider very carefully the ethical dilemmas they will face as well as how to overcome them, for example, the provision of bribes to secure research access to the field.
Focusing on the wider debates centred around protecting research participants' identities is essential in this digital age. Arguments centred around cyber security go far beyond using encrypted software or hardware (like in the data protection training provided for PhD students) but also being fully aware of the wider interconnected digital ecosystem and long struggle for digital sovereignty by comprehending how data is collected, processed and disseminated by large technological companies and nation states. These are the first principles that should be learned to leapfrog into the messy world of fieldwork.
The compelling arguments by Shoshana Zuboff, a Harvard University professor, revealed the breadth and depth of surveillance capitalism by providing case studies showing how different technological companies used an immense amount of citizens' data for commercial purposes. However, conducting fieldwork in countries in which different online platforms (such as WhatsApp, Facebook and Twitter) are under extreme scrutiny provides PhD students with a series of challenges, including pragmatic ones, such as understanding the foundations of encryption to protect their personal and research participants' identities, and other collected data.
The recent case of WhatsApp malware suggests the need for a deeper awareness of the careful usage of mobile devices when conducting fieldwork on sensitive political or societal topics, as a simple missed call on the messaging platform can prompt a full-scale hack of personal devices by mirroring the screen and collecting all the private messages and locations of different individuals.
Thus, as part of the best practice of conducting interviews, some research participants will prefer verbal consent to signing written documents as well as trying to use encrypted mobile phones as a recording device because an actual recording device to attract significant amount of suspicion and erosion of trust. Finally, it important to understand the broader gender power dynamics, particularly for researchers working in the Middle East. Having a substantial culture awareness and deeper understanding societal boundaries is essential by extensive reading and by asking different colleagues working in the same context, which will potentially save a lot of time and prevent some of the surprises from occurring during the fieldwork.
In summary, extra attention is necessary in liquid times, particularly when conducting fieldwork within a conflict zone. Understanding one's limitations as a researcher and the amount of risk one is able to accept are crucial and understanding the sobering reality of societal and cultural differences is a way of making future academic contributions.
Contact us
If you would like to get in touch regarding any of these blog entries, or are interested in contributing to the blog, please contact:
Email: research.lubs@leeds.ac.ukPhone: +44 (0)113 343 8754
Click here to view our privacy statement
The views expressed in this article are those of the author and may not reflect the views of Leeds University Business School or the University of Leeds.