Do entrepreneurs value entrepreneurship research?
Centre for Enterprise and Entrepreneurship Studies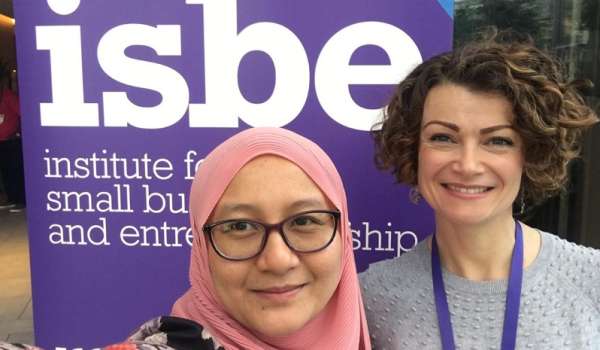 The recent BBC story about Zuru, a toy business based in Hong Kong but originating in New Zealand, is just one of a long list of media stories demonstrating that some entrepreneurs engage in experimentation and practice on their entrepreneurial journey. Many are not 'educated' to be an entrepreneur, but do engage in self-learning for personal and business growth. In doing so, who and where do they get their information from? What role does entrepreneurial scholarship play? And what do they think about entrepreneurship scholars and scholarship in this regard?
First, it is worth noting that in questioning the role of entrepreneurship scholars and their engagement with practice, we acknowledge the impressive efforts of those in this research community; indeed, the study of entrepreneurship is often informed by experiences of, or close interaction, with entrepreneurs/ship. Nevertheless, questions do remain about how valuable our research is: How applicable is it? Do entrepreneurs have the time to expend on finding our research, recognising its value to them and then applying it? And if they don't, then whom are we creating knowledge for? And why?
These are the kinds of questions that we are seeking to explore. In our research project, 'Entrepreneurship Scholars don't know about Entrepreneurship, Entrepreneurs do', supported by funding from the Institute for Small Business and Entrepreneurship (ISBE), we will be taking an engaged scholarship approach (i.e. a participative form of research that explores complex social problems by obtaining the advice and perspectives of key stakeholders) to answer such questions. To that end, we will work with nascent, new and established business owners to understand this issue. Building on several initial pilot engagements, our research will be informed by the following questions:
What is the applicability and practicality of entrepreneurship knowledge for entrepreneurs?
And why do entrepreneurs think this is the case?
We want to explore the ideological and practical aspects of any challenges or resistance (if any) experienced by entrepreneurs.
These are a challenging set of questions, but it is our ambition to help enlighten and broaden the debate on how entrepreneurship scholars present themselves in different contexts beyond academia and better understand the value of our research practice and contributions.
Furthermore, with the rise in the rejection of, or boredom with, 'experts' or 'intellectuals', we need to inspect our social usefulness, and how important that is 'beyond the academy'. We hope that by conducting this research we will provide answers to questions regarding the value and relevance of entrepreneurship scholarship to different communities. Our aim ultimately is to demonstrate that the research that entrepreneurship scholars generate has important potential to inform, support and enhance the knowledge of, and practices within, the entrepreneurship practitioner community and beyond.
As individual entrepreneurship scholars, and in our roles as Co-Chair of the Practice and Impact SIG with ISBE, we position this research as a call-to-conversation within the entrepreneurship scholarly community and hope you will join us at the ISBE conference in November to further discuss these topics. In addition, we have plans for a critical examination of this topic for early Summer 2020 hosted by Brunel University. Join us!
The views expressed in this article are those of the author and may not reflect the views of Leeds University Business School or the University of Leeds.