How to have energy – nutritional ideas to transform your day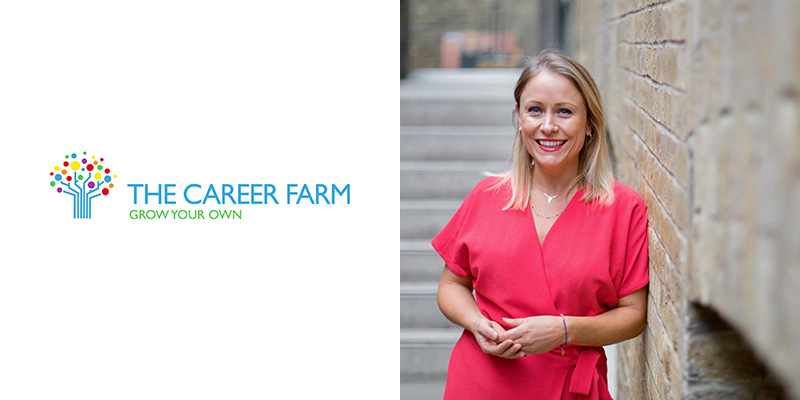 Date: Tuesday 31 January 2023, 13:00 – 14:00
Location: Online
Type: Alumni, Online
Cost: Free
This free online professional development webinar hosted by career experts Career Farm is open to Leeds alumni, students and staff members.
We know the benefits of healthy eating, but in practice, it can seem impossible to balance good nutrition alongside a busy life and work schedule. But what if that didn't have to have to be the case? What if your meals gave you more time, boosted your productivity, increased your focus, and helped you avoid falling victim to the daily afternoon energy slump? What if, with a few easy upgrades, you could transform your plate and your entire day at the same time? Colette Heneghan, founder of Optimum Living and co-author of "How to Have the Energy", simplifies the often complex world of nutrition, by focusing on the key practices that can help us to re-energise and focus on what matters.
This webinar will be hosted using Zoom. Zoom access information will be sent after registration, one week before, one day before and one hour before the event. If you have difficulty receiving the Zoom link, please contact alison.edmonds@thecareerfarm.com
*This webinar is organised and produced by Career Farm who reserves the right to share registration data with the University of Leeds in order to confirm that users are qualifying students, alumni, staff or external guests and/or allow the University of Leeds to update your personal details. No personal data is retained by Career Farm.
Our privacy notice (https://alumni.leeds.ac.uk/privacy) details how we use your data, what we use it for, how we keep it safe and how you can opt-out of any data processing activities. We keep in touch by post, email and phone - you choose how we contact you and what about. You can update your communications preferences at any time at https://alumni.leeds.ac.uk/mypreferences.
If you have any questions about how your data will be used contact Alison Edmonds alison.edmonds@thecareerfarm.com
Registration is taken as confirmation that you agree to your data being used in this way.
About the speaker:
Colette Heneghan, Business Founder at Optimum Living, is a strong communicator who fully utilises inspirational leadership, coaching, mentoring, motivation and team building to deliver compelling health and performance knowledge to teams and individuals. Colette, Author, Speaker, Coach and Business Founder, has designed, managed and delivered successful, high impact health and wellbeing programmes across the world, ensuring people thrive, not just survive in their competitive and challenging roles. The key to success is Colette's combination of business acumen, 10+ years of global corporate experience and years of study in human physiology, biochemistry, epigenetics, personalised nutrition, NLP, yoga and systems-biology. Colette has provided organisations such as Cap Gemini, Vodafone, BT, Adobe, BAE Systems, Hewlett Packard, Bovis Homes, The BBC, Microsoft, Sopra Steria and Tom Tom with a platform to further promote a more engaged, energised and enthused culture.