More than a Mentor - Graduation 2018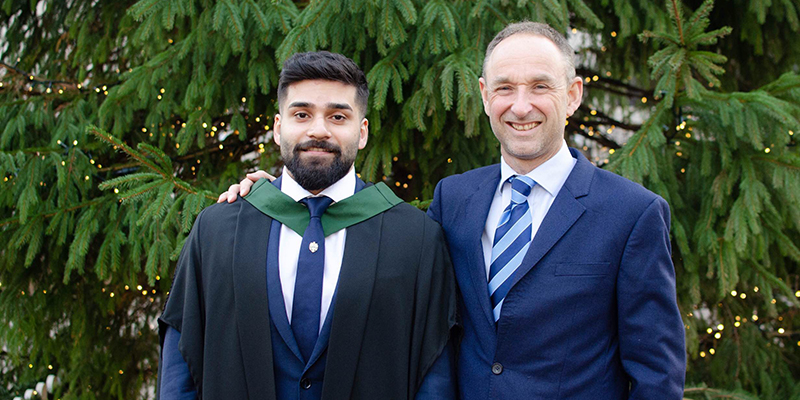 Recent graduate Shoeb Essaji (BA Management 2018) felt the true power of having a mentor during his recent graduation.
Shoeb graduated in December 2018 and was accompanied by his proud mentor Stewart Fountain who shared his special day.
Stewart has been a great mentor to Shoeb throughout his time at the Business School and was subsequently presented with the Award for Significant Contribution at the Nurturing Talent Mentor Scheme Award Celebration in 2018.
On having Stewart at his graduation, Shoeb commented:
I was thrilled to have my mentor Stewart Fountain attend my graduation ceremony. He genuinely had my best interests for my career development. Having this mentoring relationship throughout my academic years at University has motivated me to aspire for greater achievements. He was really proud of me and I was delighted that he was there for my special moment
Shoeb is now working for BT as a Credit Control Analyst, analysing big data within the billing department. He is also Co-founder of Fresh Harvest & Beyond, a family run fruit and vegetable production business in Tanzania.