Peak Time International Business Competition 2018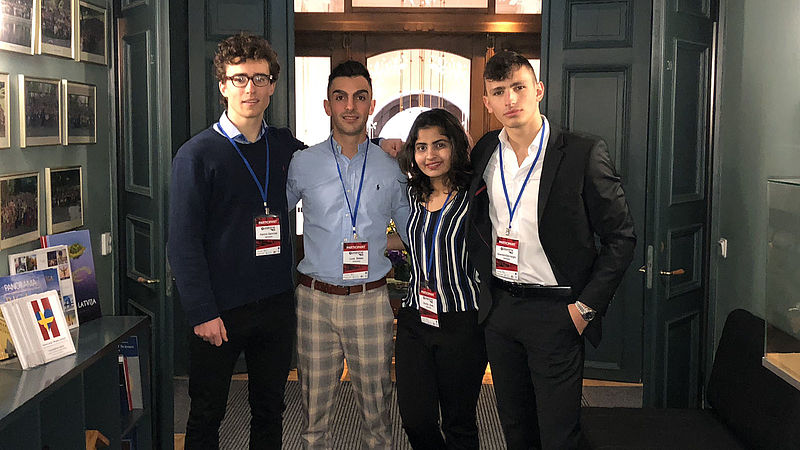 Success for International Business students Luca Balata, Ronika Alves, Gorkem Dervisoglu and alumni Patrick Dauncey, who reached the final of the Peak Time International Business Case competition.
Congratulations to current International Business students Luca Balata, Ronika Alves and Gorkem Dervisoglu and former student, Patrick Dauncey, whoreached the final stage of the
The group of four travelled to Latvia to compete against 2000 students from over 70 countries worldwide. The team were tested in their analytic and decision making skills in an online business simulation, challenging their ability to provide creative solutions for real life business problems.
Luca commented:
We believe the skills we developed will be truly useful in our future careers, the experience is of high value in interviews and job applications. It was interesting to exchange ideas with other students from different universities and share plans for the development of the International Business Society here at LUBS.
Peak Time is an international business case competition for undergraduate students from all around the world. It has been organised by the students of Stockholm School of Economics in Riga since 1999. Each year it gathers the brightest minds in business to solve various business problems and network with like-minded people.