Democratic renewal in civil society: rethinking the local
Workplace Behaviour Research Centre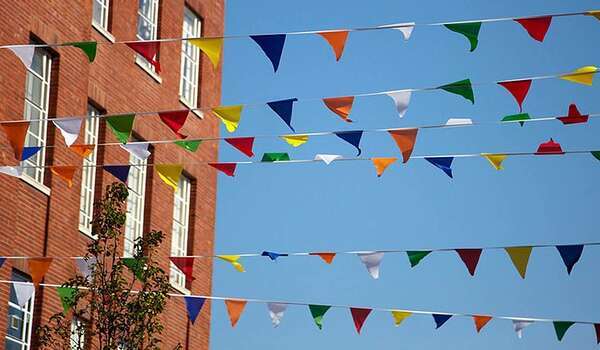 Civil Society (i.e. a space or body which represents the local community) has long been celebrated as an important arena for creating a more democratic and vibrant society.
In particular Civil Society Organisations (CSOs) are often praised as being more responsible and in-touch than political parties and central government, and able to articulate the needs of local communities. Because of this, CSOs are increasingly asked to deliver services and solve community problems. Yet concern is growing that this move is harming the democratic heritage of CSOs and they are now viewed as the contractual arm of the state, providing services rather than advocacy.
Working with Dr Daniel King from Nottingham Trent University, I am running a six part seminar series funded by the Economic and Social Research Council (ESRC), asking if CSOs can be reimagined to bring about democratic renewal, firstly in terms of their role in society and secondly by exploring if their internal organisational processes can be more democratic and participatory.
The fifth seminar in the series will be taking place on 28 June at the School of Geography, University of Leeds and will look at how we can democratise local communities i.e. shifting power away from a central government and giving it to groups that work within the community and know from an "on the ground" perspective what the region's problems and opportunities are.
The seminar will explore some imaginative approaches to local communities and ways of organising that are contributing towards the revitalisation and renewal of democracy in civil society. These innovative experiments have been an effort to democratise the local and regional economy that challenge the orthodoxy, and provide potential ways for people and organisations to operate in a fairer way that aim to uphold values like equality, social justice and participation within their local communities. The event will provide opportunities to learn about these innovative approaches and how they might be used by civil society organisations, local authorities and communities.
Speakers include:
Councillor Matthew Brown (Preston City Council): Matthew has helped pioneer Community Wealth Building in Preston and Lancashire using a number of levers to retain and democratise wealth in the local economy.
Professor Paul Chatterton (University of Leeds): Paul is a writer, researcher and campaigner. He is Professor of Urban Futures in the School of Geography where he co-founded the 'Cities and Social Justice' Research Cluster and MA in 'Activism and Social Change'.
Dr Mary Hodgson (the Young Foundation): Mary is a trained anthropologist and experienced mixed methods researcher who has specialised in running innovative and impactful research projects in the academic, public and voluntary charity sectors.
The seminar will also feature other speakers who are all attempting to contribute towards this new way of organising the economy more democratically. There will also be time for attendees (both academics and practitioners) to work in groups concentrating on present and future alternatives that can contribute towards democratic renewal civil society.
Contact us
If you would like to get in touch regarding any of these blog entries, or are interested in contributing to the blog, please contact:
Email: research.lubs@leeds.ac.uk Phone: +44 (0)113 343 8754
The views expressed in this article are those of the author and may not reflect the views of Leeds University Business School or the University of Leeds.