Collaborative Working between Academia and Businesses - Impact, Relevance and Effectiveness
Socio-Technical Centre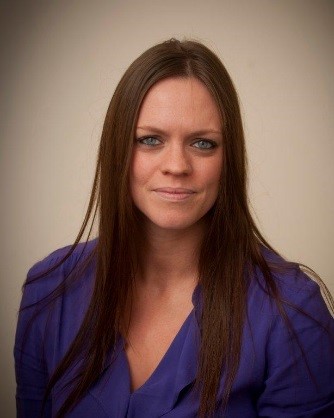 Lucy Bolton
When conducting research in the field of business, it is vital to engage with companies in order to have impact, relevance and to keep in touch with real-world organisational problems.
Within the Socio-Technical Centre (STC) at Leeds University Business School we have been working with organisations such as Rolls-Royce plc for over a decade now and this relationship is still going strong. We are delighted to be a partner in their global network of University Technology Centres, and the only group of social scientists in the world working in this network.
Established in 2009, STC aims to make Leeds a leader in the field of socio-technical systems design, to create processes and environments that are a result of marrying an understanding of human behaviour ('social' aspects) with technical expertise ('technical' aspects'). The centre is interdisciplinary bringing together members from psychology, business, engineering, geography and earth and environment, amongst others. This unique multidisciplinary approach helps support businesses in designing efficient organisational systems.
As with all collaborative partnerships, consenting institutions and organisations agree to share resources (eg access, knowledge) to accomplish a mutual goal. The aim is for all parties to mutually benefit from working together. As part of our research focus we are always on the look-out to establish long-term collaborative relationships with clients, combining academic rigour with commercial experience to tackle business issues, delivering real-world solutions and improvements.
Over the years our clients have included both public and private sector organisations such as:
Medical health trusts
Transportation
Charitable organisations
Retail services
Education
Government and civil service
An example of impact through our collaborative relationships has been demonstrated through my recent work in the area of Cost Engineering with Rolls-Royce. The focus of my research project has been on developing a cost-conscious culture during the early engine design process.
80 per cent of cost is locked into the product design during these early stages and can be very expensive to remove at later stages. It can be common for engineers to be very focused on the technical aspects of their products, and overlook the organisational, behavioural and mindset issues.
As part of this work I engaged with the Cost Engineering community and through these networks I developed, organised and facilitated a number of benchmarking workshops (ie evaluating something by comparison with a standard) to share "best practice" on a number of cost-related issues. These workshops aimed to be open and encourage the sharing of information; however it was up to the individual how much they shared. The organisations involved in this activity included:
Aston Martin
BAE Systems
Bentley Motors
Rolls-Royce
Topics discussed at the series of workshops varied, ranging from cost engineering skills, to leadership and training. It was useful for attendees as these were topics that were not always considered/discussed in their day-to-day work. When organising and contacting individuals to join us at the workshops I highlighted the business benefits of being involved:
Comparison and calibration of own approaches to cost engineering compared to other companies (ie ensure nothing has been missed)
A route to identifying missing/problem areas
Potential solutions to current issues facing organisations in terms of cost engineering skills and roles (ie behavioural, organisational issues)
Improvement of relations and understanding between members of the cost engineering community
Documented output from the workshop and a potential future research collaboration.
Following on from these successful benchmarking workshops, I developed the relationship with the Cost Optimisation team at Bentley Motors. Since then we have shared further ideas in the area, and I have visited their site on a number of occasions, being lucky enough to have a full tour of the Bentley visitors' centre, sit in some impressive cars and witness the work that goes into their manufacture!
Although the discussions were initially around cost behaviours and mindsets, this established relationship led to other opportunities. I have conducted data collection within Bentley as part of my part-time PhD investigating generational differences in the workplace. The organisation has been incredibly supportive of our research at Leeds University Business School and has now also made links with the School of Engineering at the University of Leeds attending their recent Engineering Fair to discuss industrial placements, graduate schemes and future careers with students.
A further benefit from this relationship has been the opportunity for two of our MSc Organizational/Business Psychology students to carry out their dissertations in the organisation, helping to implement and evaluate new cost optimisation software. Bentley Motors were so delighted with the high standard of work carried out by the students that they offered both students 12 month internships on completion of their degree. This is a great outcome for our graduates and I am in talks with Bentley at the moment to discuss opportunities for this year.
This is a great example of successful collaboration between academia and business and we hope for these relationships and partnerships to continue. As academics, through our research we can offer academic expertise; independence of thought and ideas; state-of-the art thinking, techniques and technologies, as well as new approaches to business. It is key for academia to keep these links and engage with organisations to allow us to apply such thinking to real-world organisational problems, ensuring that this does not become fragmented.
The STC continues to work with a number of organisations from various industries. To find out more about what they do and their current projects, please visit their website.
The views expressed in this article are those of the author and may not reflect the views of Leeds University Business School or the University of Leeds.